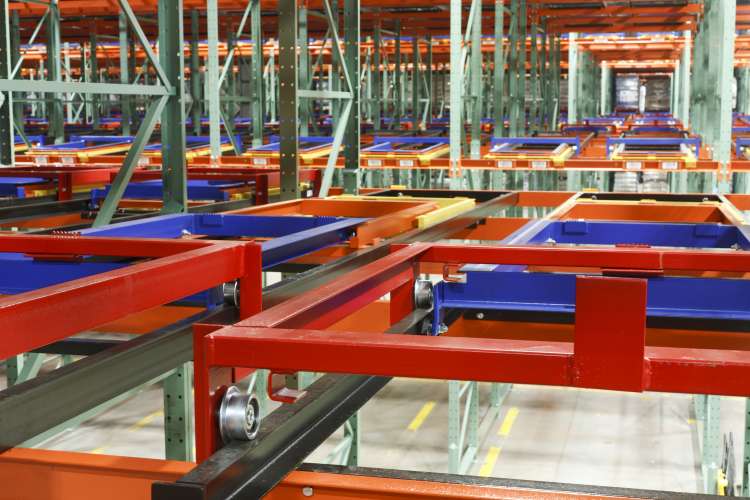 The 5 Deep Lo Pro™ Pushback is a flexible industrial storage system.  It provides the ability to store several SKU's and increases existing storage space up to 55%.  When compared to a drive-in system, the front loading and unloading helps reduce labor costs.
Pushback is used extensively in grocery, cold storage, consumer products, food & beverage and other industries where there are high pallet counts, mid-level SKU counts and a need to densify.
How To Select The Right Depth Of Pushback:
As a general rule of thumb, for pushback systems to be efficiently utilized, there must be roughly 4-5 times the number of SKU's of an item in the facility than the depth of the storage lane.  For example, if using 2 deep pushback, there should be at least 8-10 of the same SKU with in the facility, likewise for 6 deep to be well utilized, you would need 24-30 of the same SKU's.  Oftentimes facilities will be designed with a combination of different depths of storage (selective to 6 deep) to make best use of the floor space.
Advance 5 Deep Lo Pro™ Pushback Advantages: