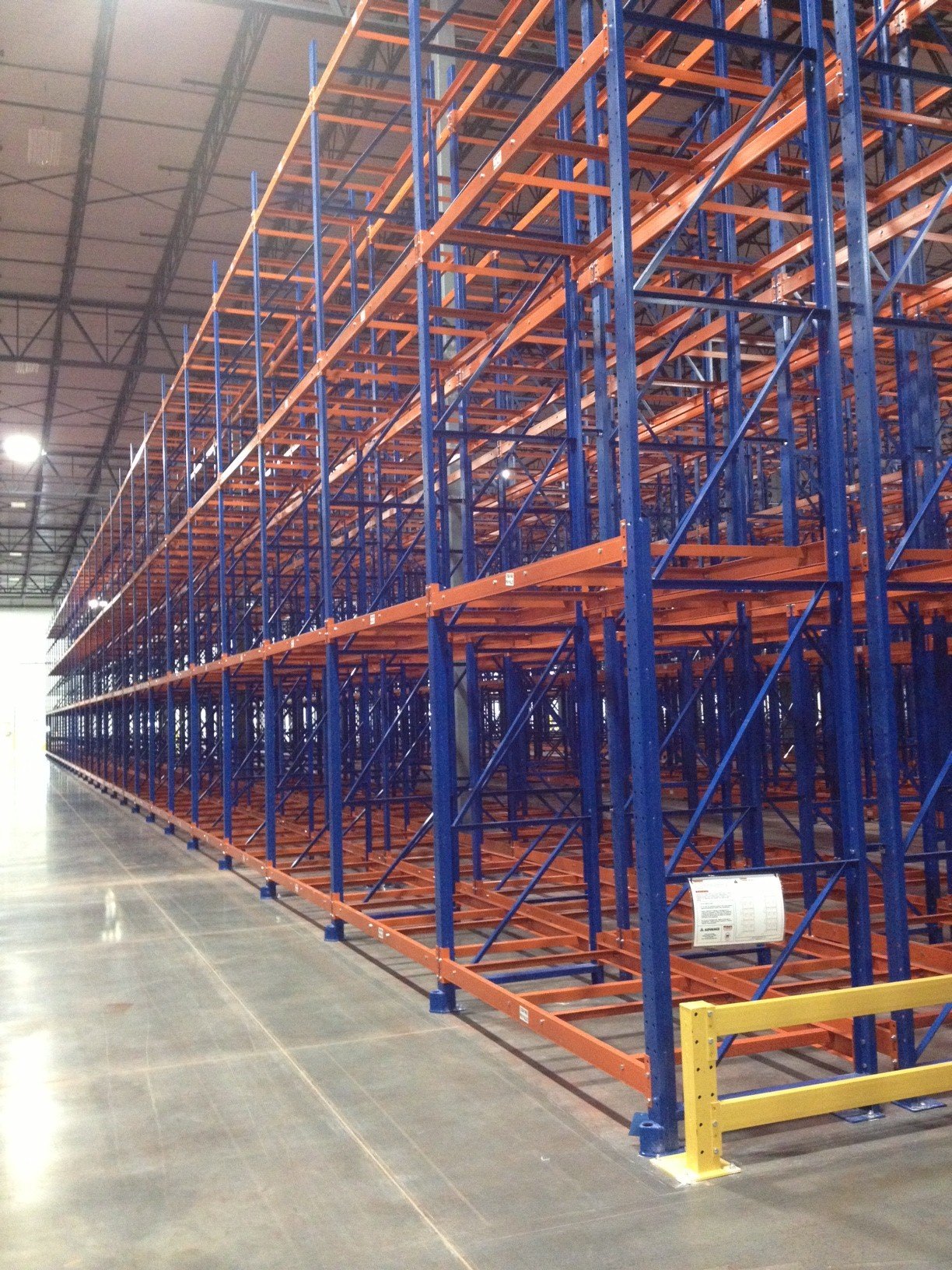 Store 2 pallet positions from a single aisle (4 pallets back to back) with the Double Deep Selective Pallet Rack.  The rear pallet is accessed with a special fork truck with a pantograph extender.  The Double Deep Reach warehouse racking system provides high-density storage at a lower initial capital cost when compared with other high-density storage systems.
Selective rack accommodates flexibility in slotting design, which is ideal for high turnover, high SKU stock count and quick product accessibility.  Selective pallet rack is a cost-effective design allowing for the maximum number of SKU pick facings available in standard rack.  Single selective rack uses first-in first-out (FIFO) inventory management and provides immediate access to store and retrieve pallets.
Research the features of the Double Deep Selective pallet rack solution to determine if it is the right industrial storage system for your application.  Weigh the advantages and disadvantages of this racking system below.
Advantages:
50% increase in storage density when compared with single selective racking
Low initial capital investment
Fewer aisles than single selective
Reduced aisle widths
Faster pallet handling time
Reduced pallet damage
Limitations:
Lower productivity when reaching for rear pallet
Lower storage density due to wider bays and aisles
Loads cannot be moved in pairs when removed from rack
Poor visibility of loads in rear position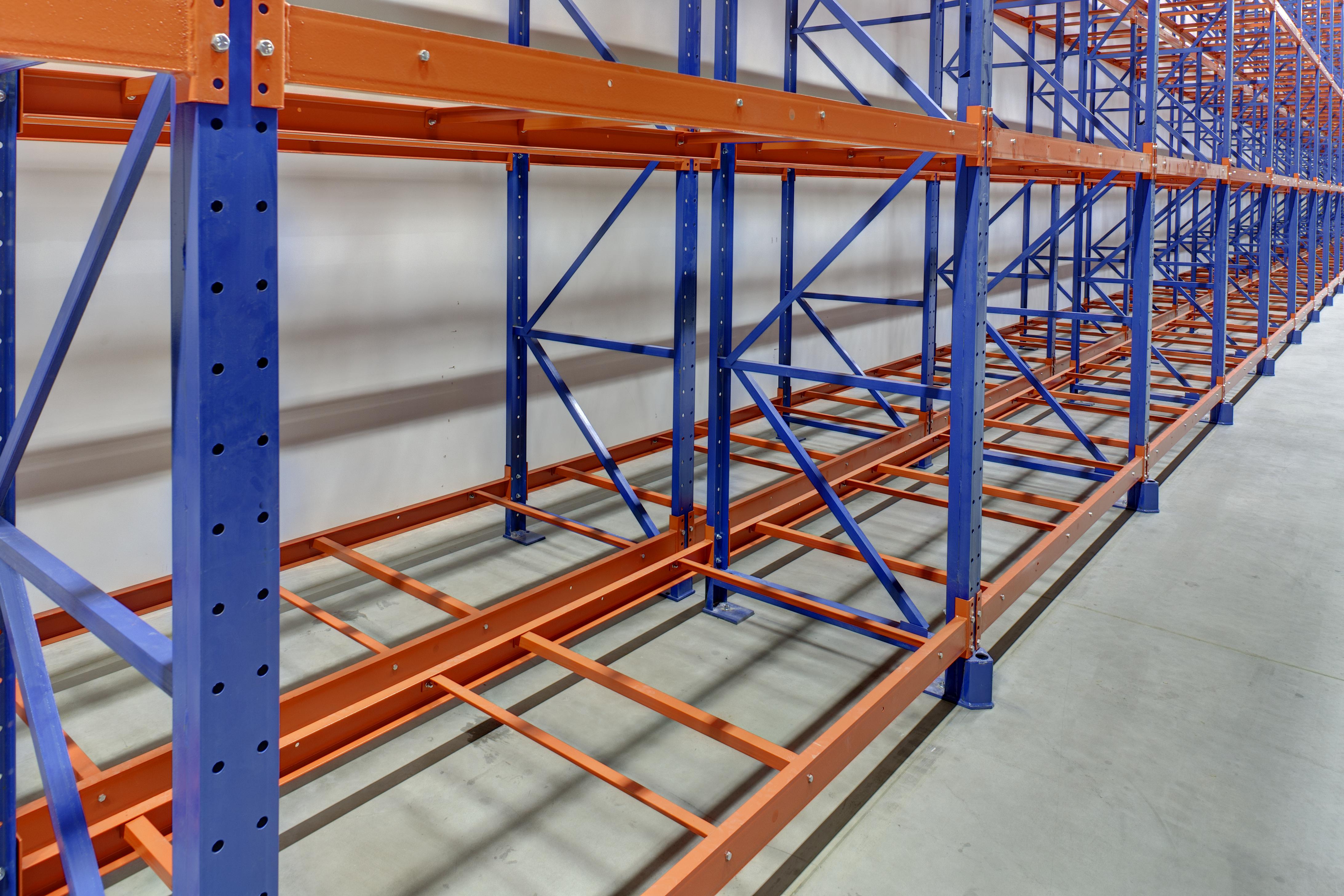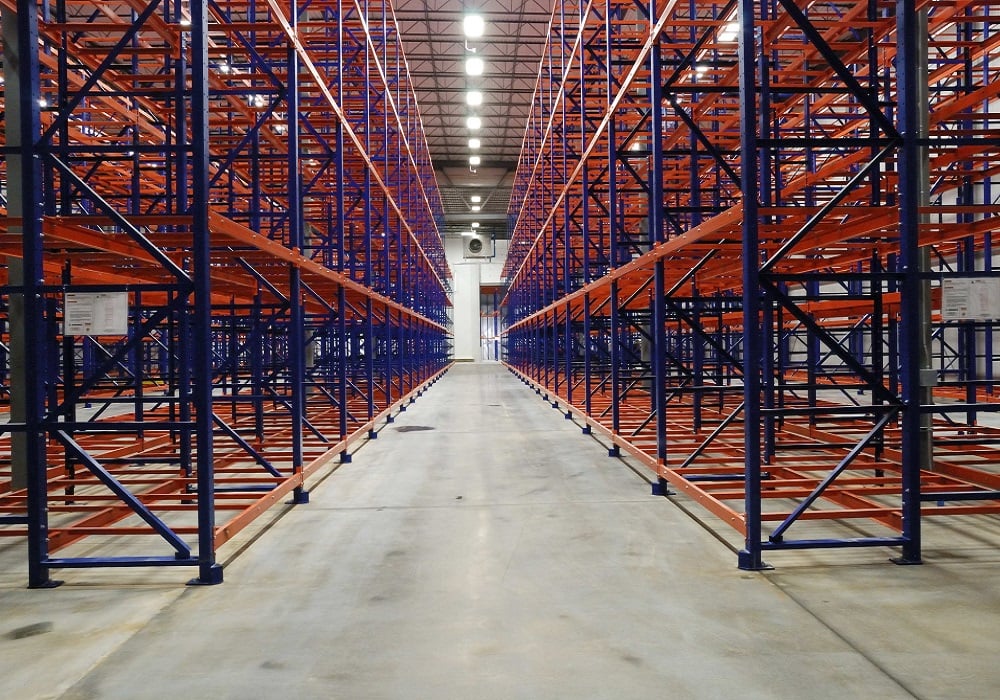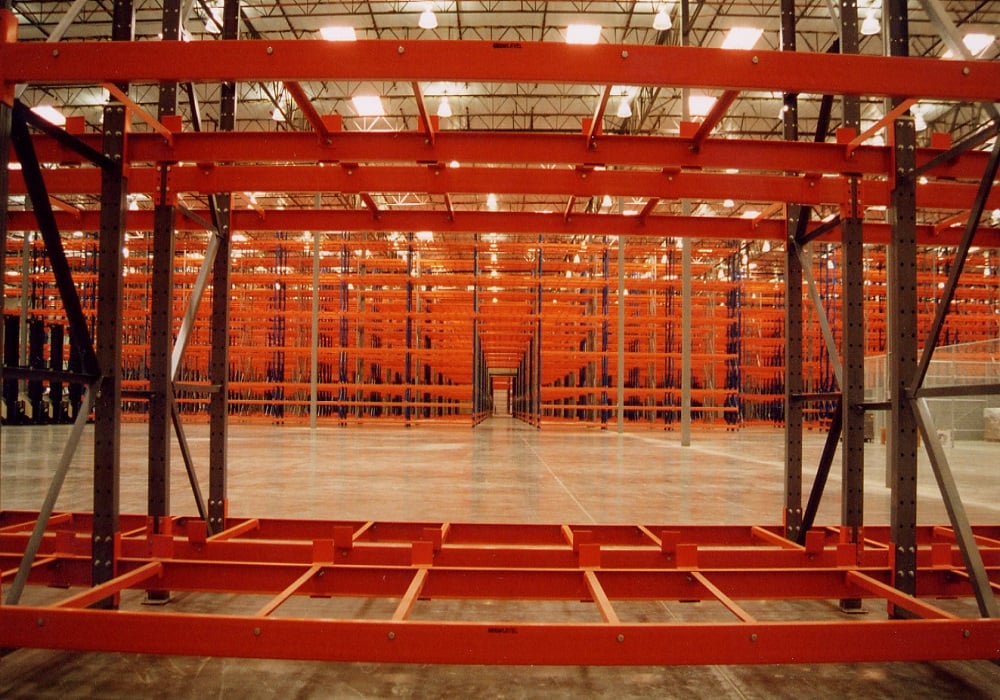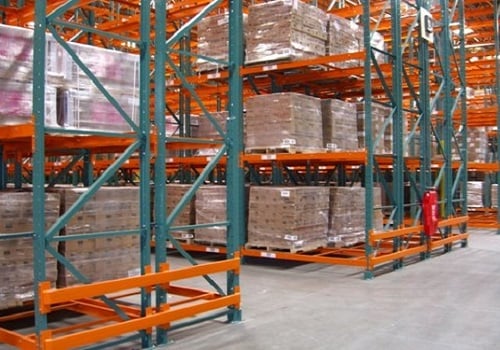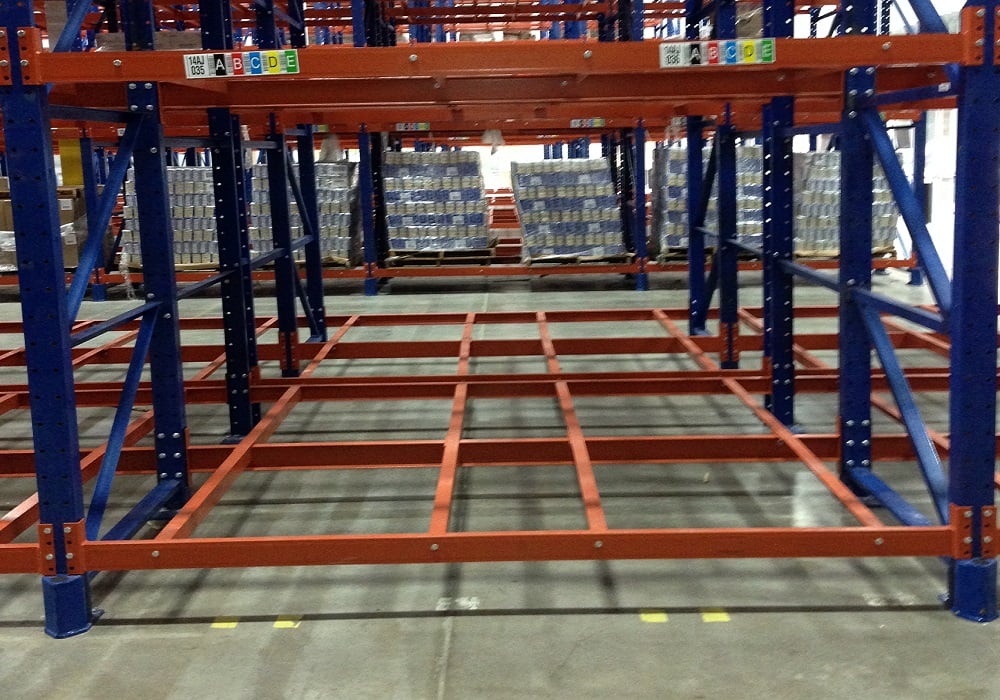 Structural Pallet Rack Types