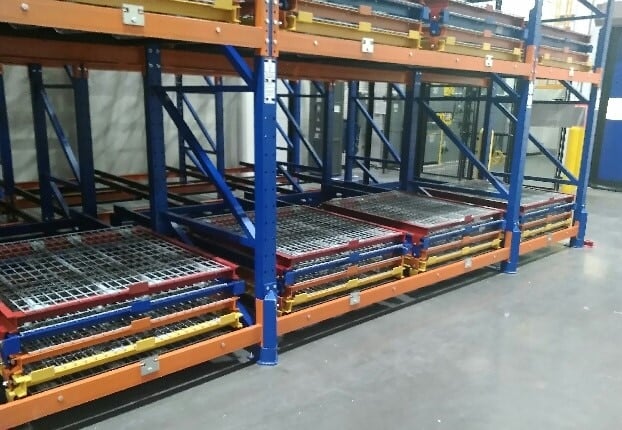 Advance's 2-5 deep Full Support Pushback warehouse storage systems are designed for loads heavier than 3,000 lbs.  Our Full Support Pushback storage rack systems can be configured with extra struts or wire mesh deck to support a wide variety of pallet configurations.
In addition, unlike our competition, we provide pallet support in the last storage position between the rails.
Common options for full support pushback systems include:
3-strut (includes the additional center lateral strut in storage locations)
4-strut (includes two additional center lateral struts in storage locations)
Wire deck
Bar grating
Use our Full Support Pushback system when your facility requires maximum flexibility for loads heavier than 3,000 lbs.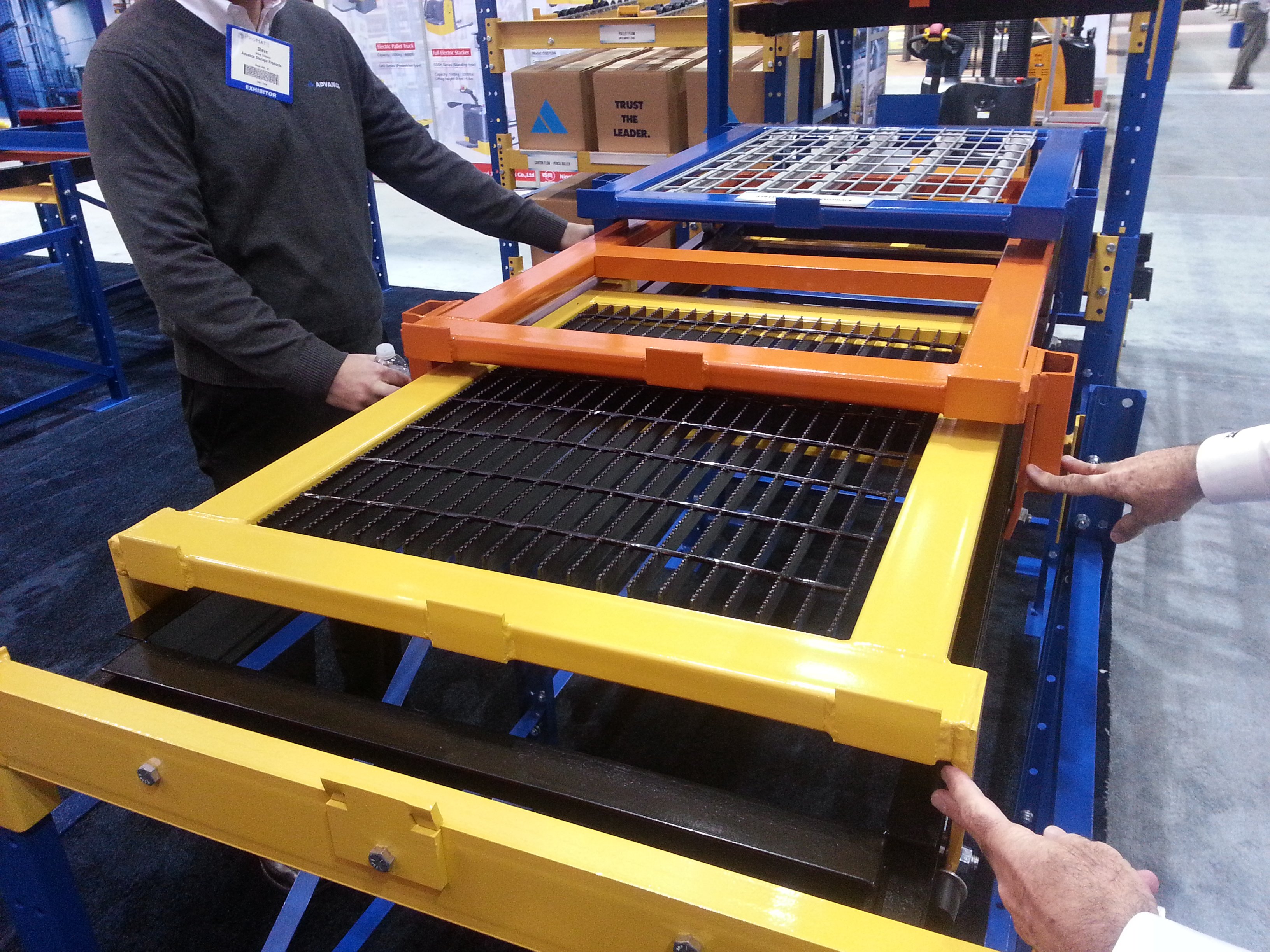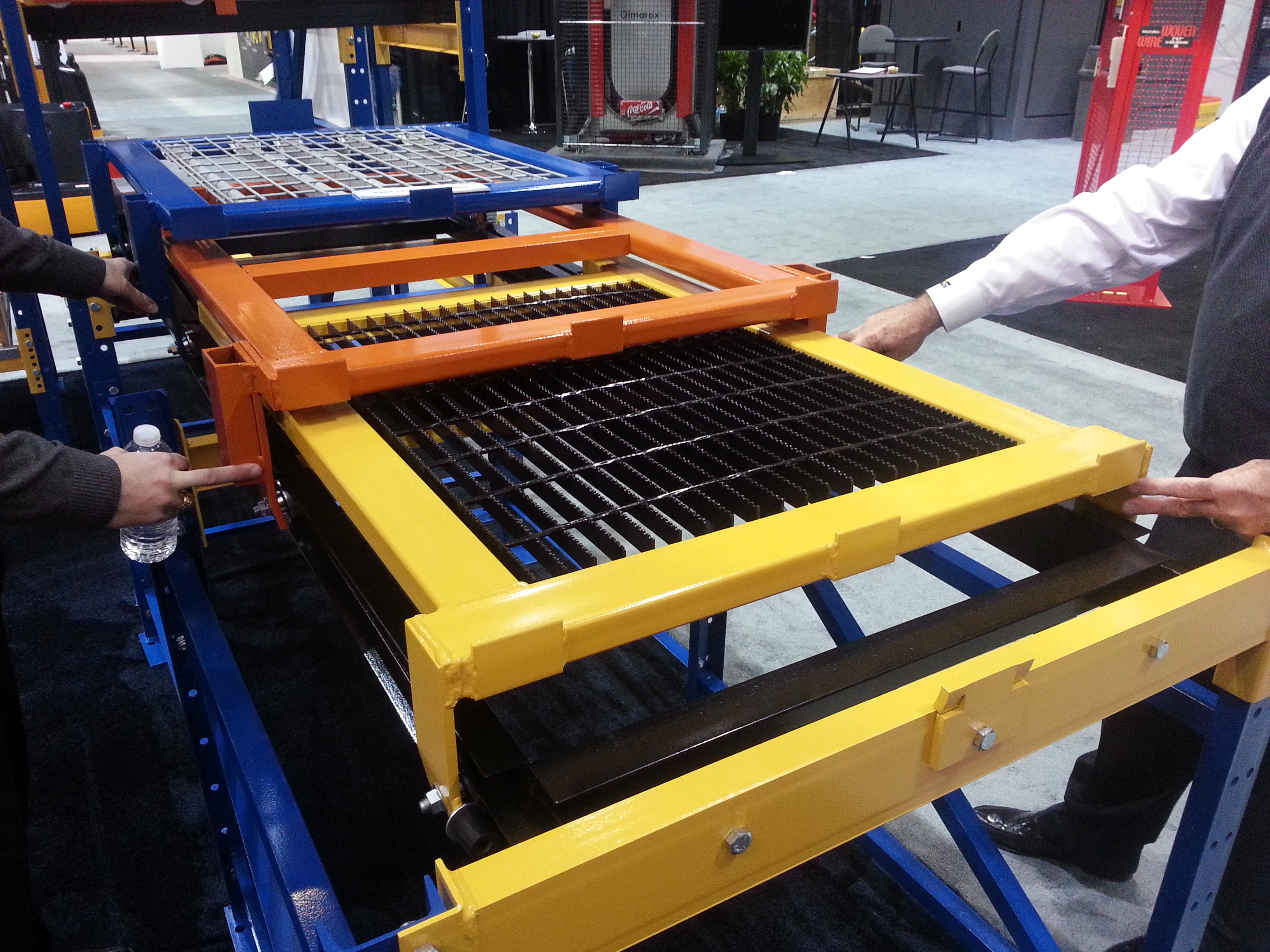 Request Pushback Racking Information and Get A Quote