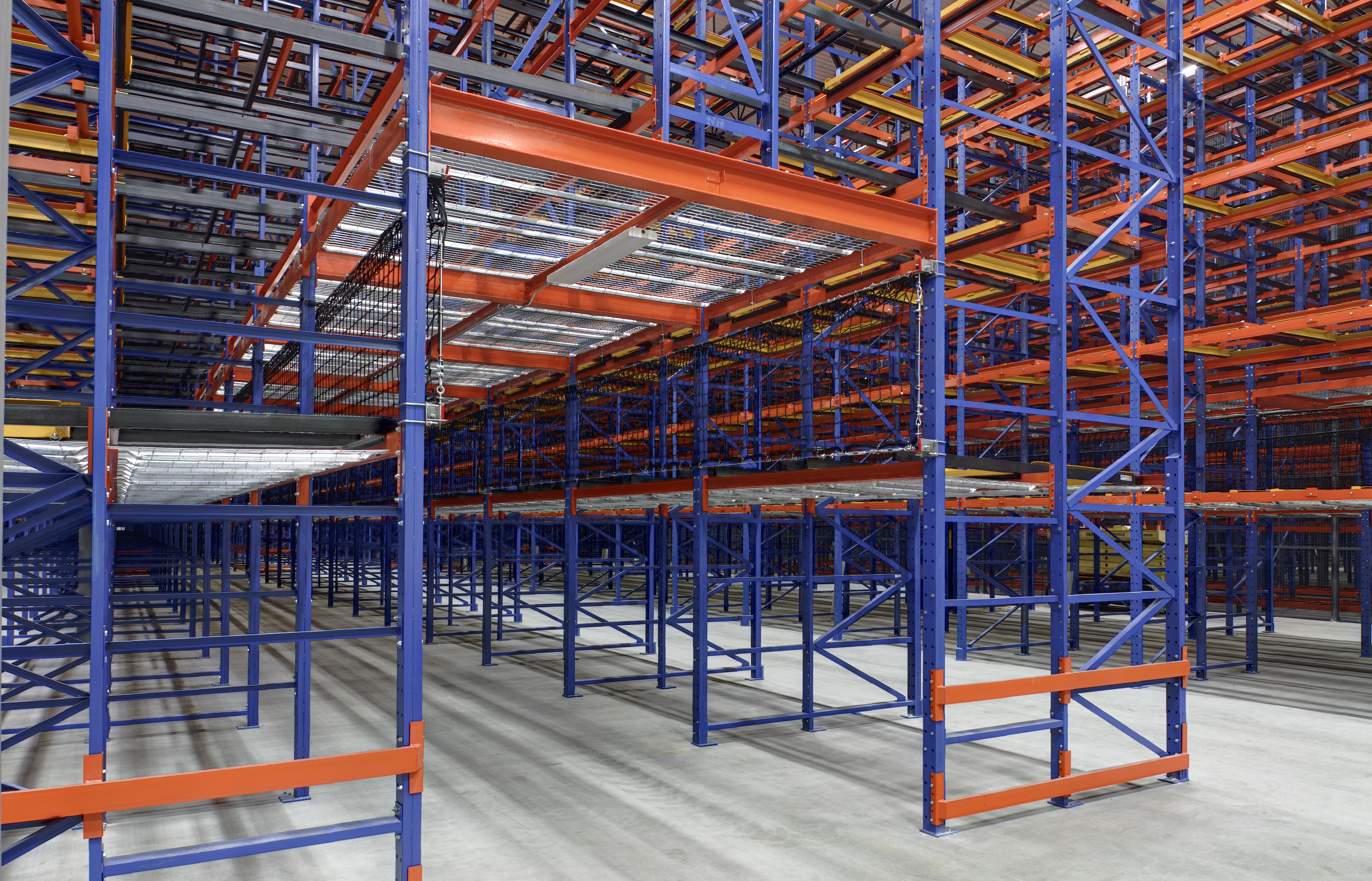 High-volume single level picking operations can benefit from Pick Tunnels pallet racking systems because they provide superior warehouse storage density and cubic space utilization.
Reserve product is stored over the picking aisle in pushback or pallet flow and fed by lift trucks to the picking lines using either pallet flow or carton flow.
This pallet rack configuration provides high density storage, minimized movement of reserve product, separate put away and picking operations and high product throughput.
Pick Tunnel Applications: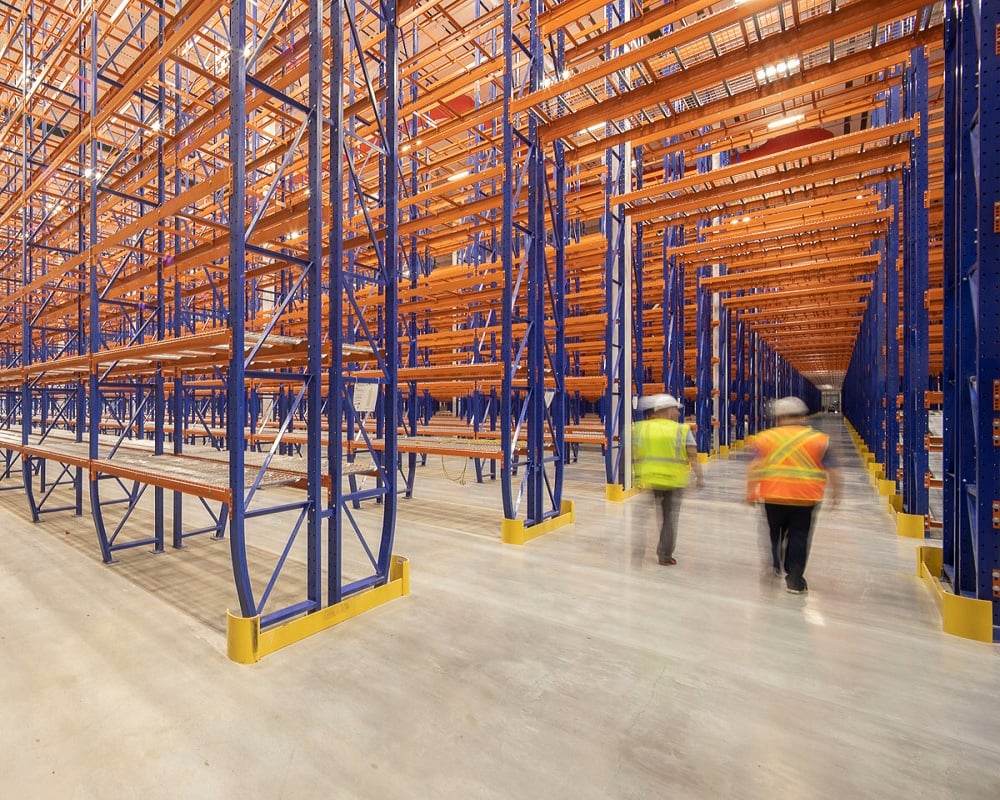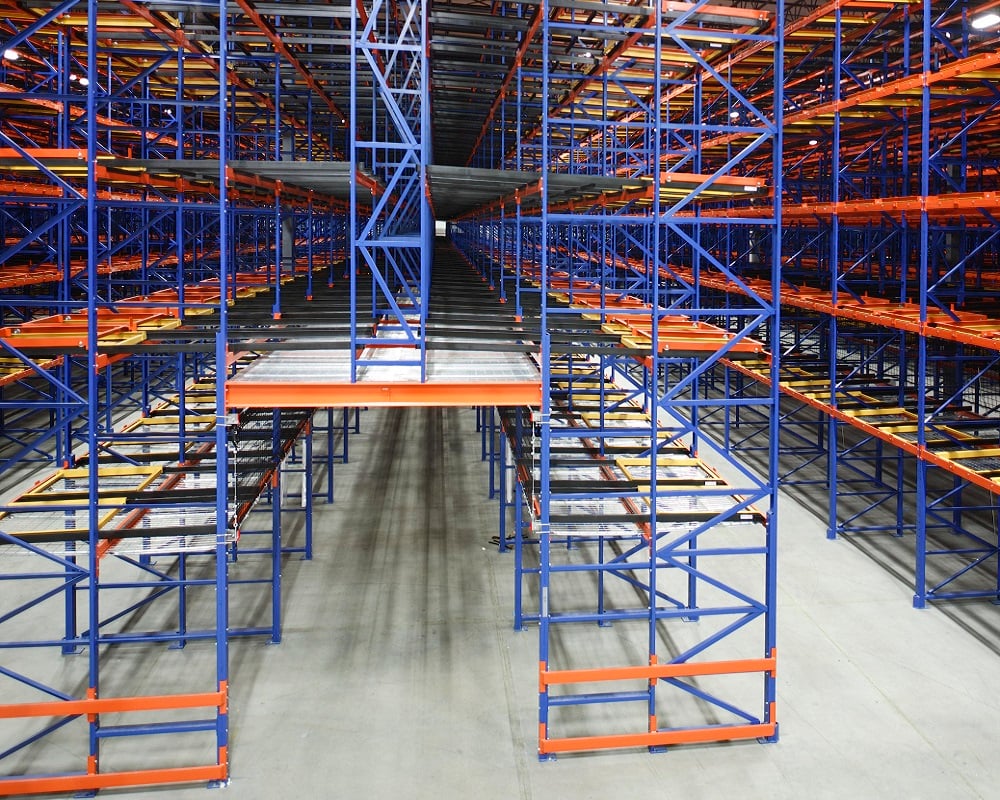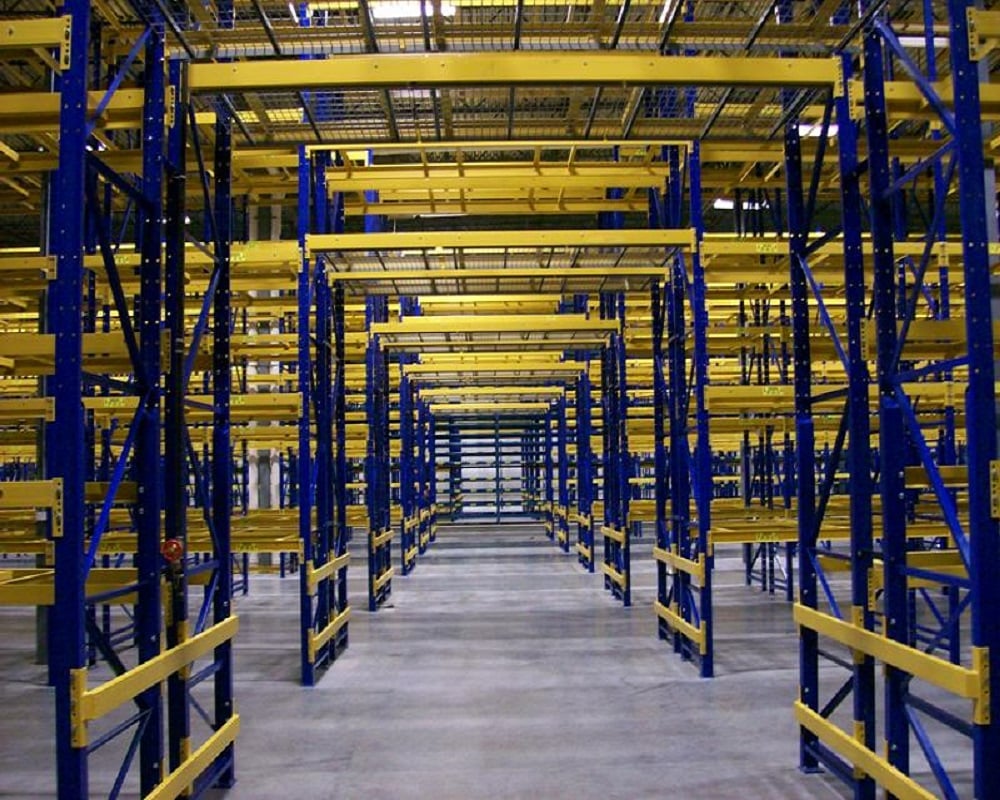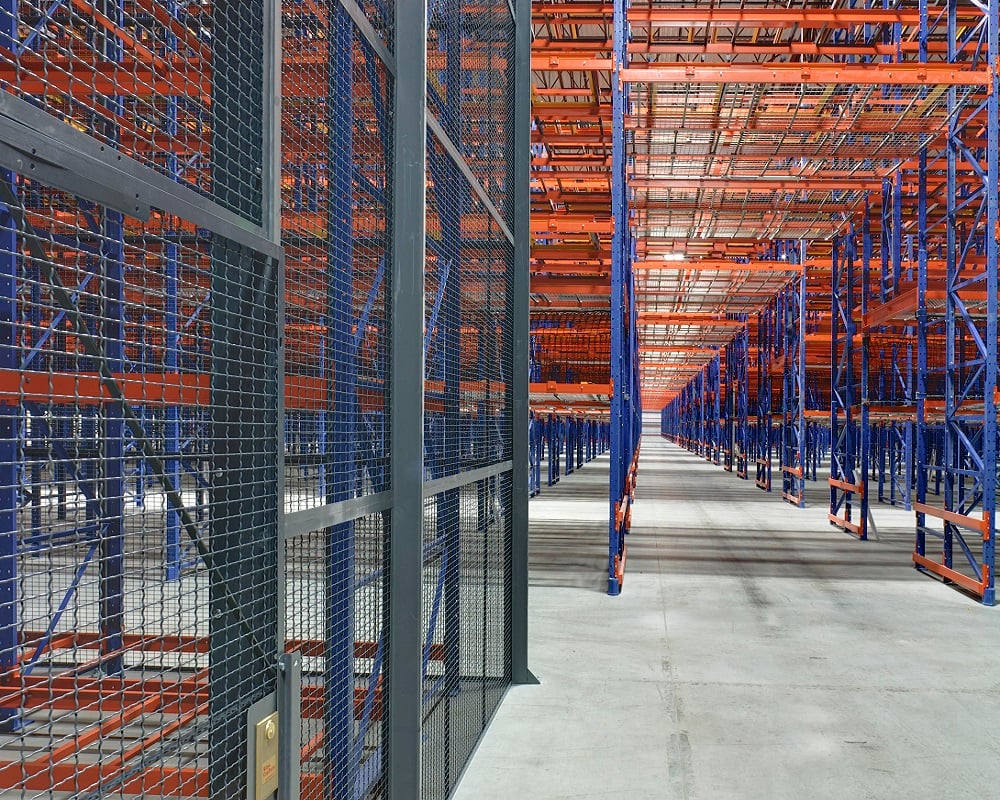 Structural Pallet Rack Types