Carton Flow Racking:
In addition to pallet flow racking systems, Advance offers carton flow racking.  Carton flow storage racks are used for low volume case picking and for high volume split case picking.  Cartons are loaded individually at the back side of the rack system and flow to the front (FIFO – First-In-First-Out).  Carton flow racks can be installed as stand-alone units or as a component of a larger pallet rack or pick module application.
Carton Flow Advantages:
Very High SKU Slot Facing
Can Support Both Full Case and Split Case
Relatively Inexpensive
Very Flexible
Efficient Picking
Carton Flow Disadvantages:
Requires Double Handling of Cases
Not Well Suited to High Volume, Full Case Applications
Carton Flow Applications:
Split Case Picking
Battery Storage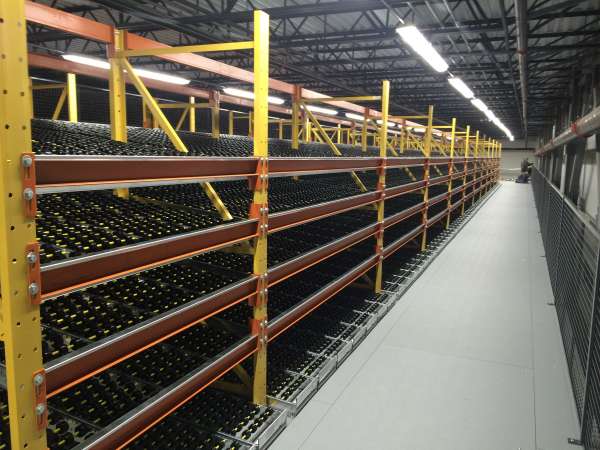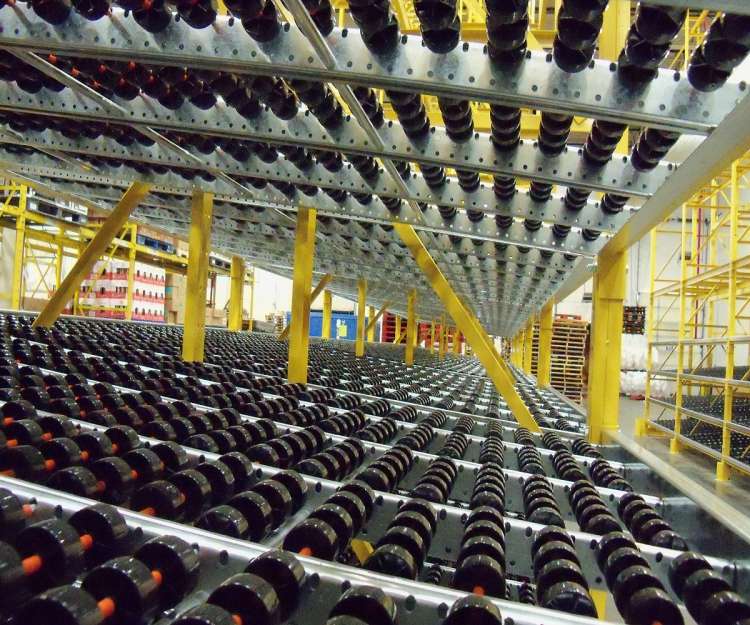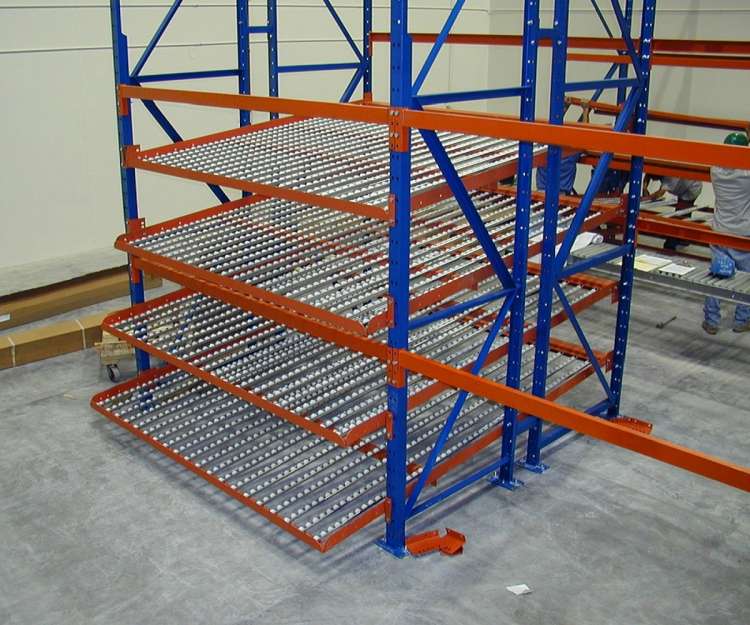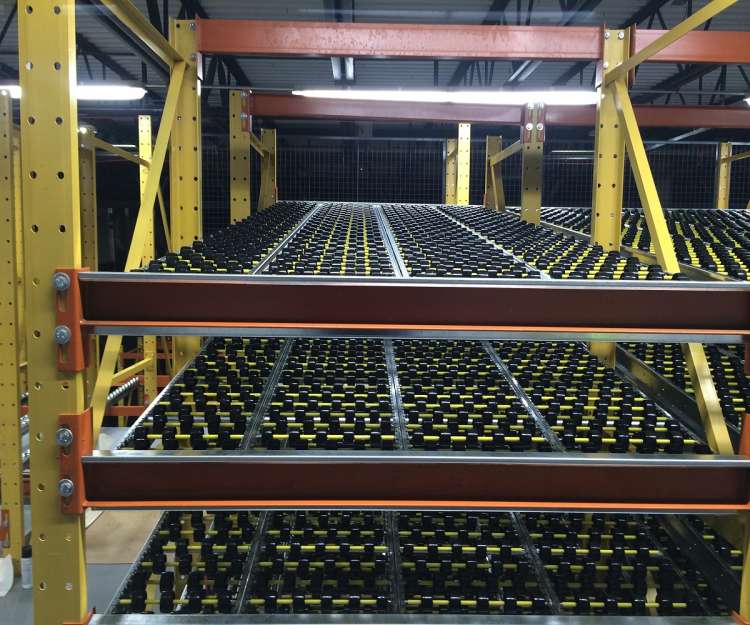 Pallet Flow Pallet Racking Solutions
Pallet Flow Racking:
Pallets are loaded into a storage lane from the loading aisle and flow downward on rollers towards the pickup aisle.  When the pallet reaches the bottom, it is held by a pallet stop.  As a pallet is unloaded from the bottom of the rack system, the next pallet flows down into place.