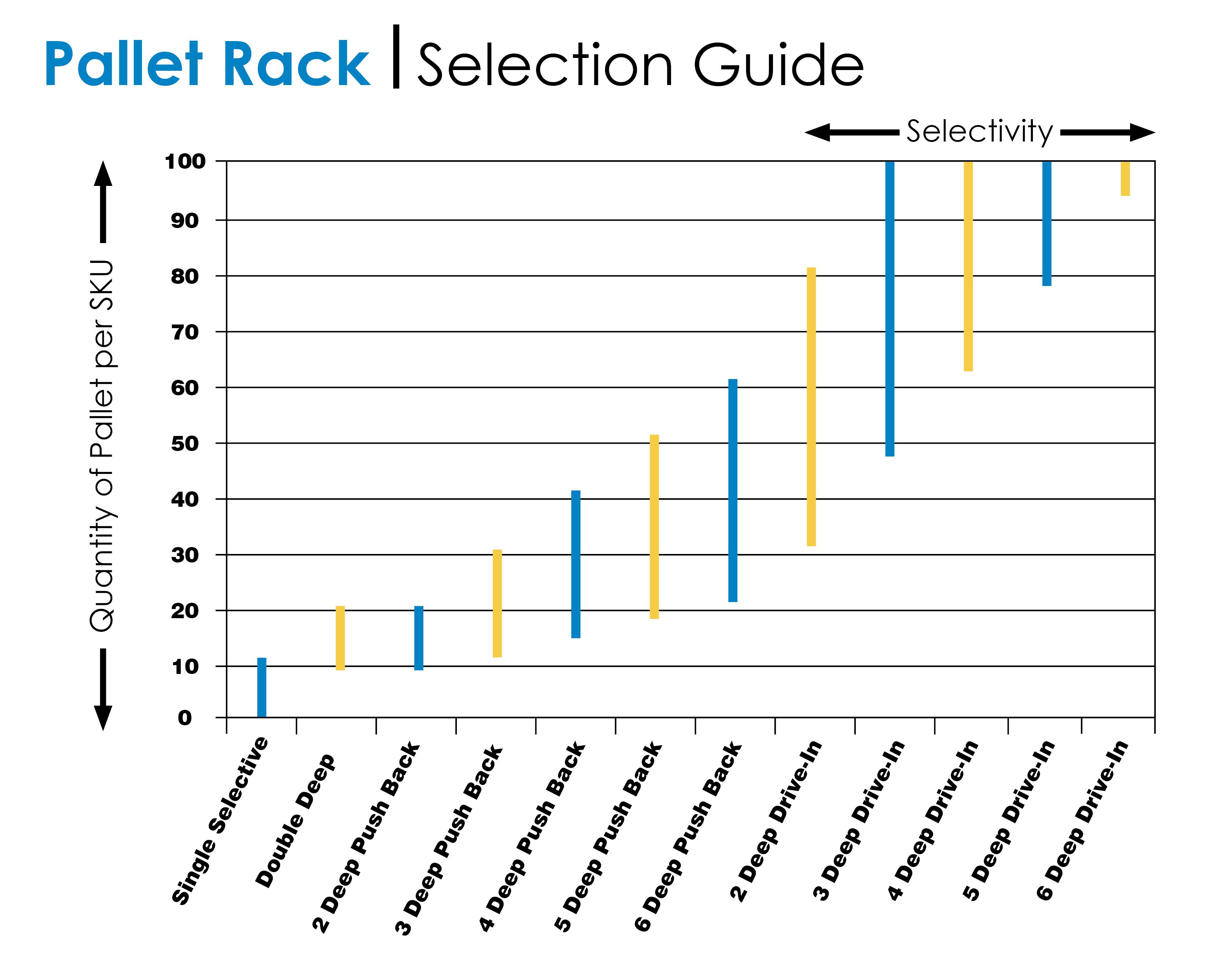 Structural Pallet Racking:
Structural pallet rack is the strongest, most durable type of pallet rack available. Structural rack is the most appropriate solution in temperature controlled and ambient warehouse environments that have heavy forklift traffic.
LoPro Pushback: 2 - 6 Deep Pallet Positions
Pushback racking is a type of pallet storage system that allows pallets to be stored on both sides of an aisle, providing higher density storage than other pallet rack systems.
Pallet and Carton Flow Racking:
When you need a first-in-first-out warehouse pallet storage solution, Flow Racking Systems may be the right material handling option for your facility.