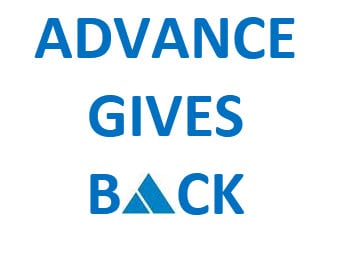 Advance supports organizations and charities within and around our corporate headquarters in Southern California, and at both of our plants in Cedartown, GA and Salt Lake City, UT.
September 2023 – Chicago PAWS Walk 2023
A group of Advance Engineers (Gust Gianos, Sailaja Dhulipala and Antonio Luna) took part in Chicago PAWS Walk 2023 in their home state of IL.  The group got to enjoy a lakeside walk through sunny, breezy Chicago and Sailaja even brought her dog Pearl.  Pearl was able to run through the obstacle course! 
There were also some dogs up for adoption as well as a lot of local vendors and veterinary services at the event.  The ASP team was able to raise $825 and with company matching they donated $1,600 for PAWS Chicago!  Way to go!
Learn more about PAWS Chicago and the excellent work they do to support pet adoption and no kill shelters.  https://www.pawschicago.org/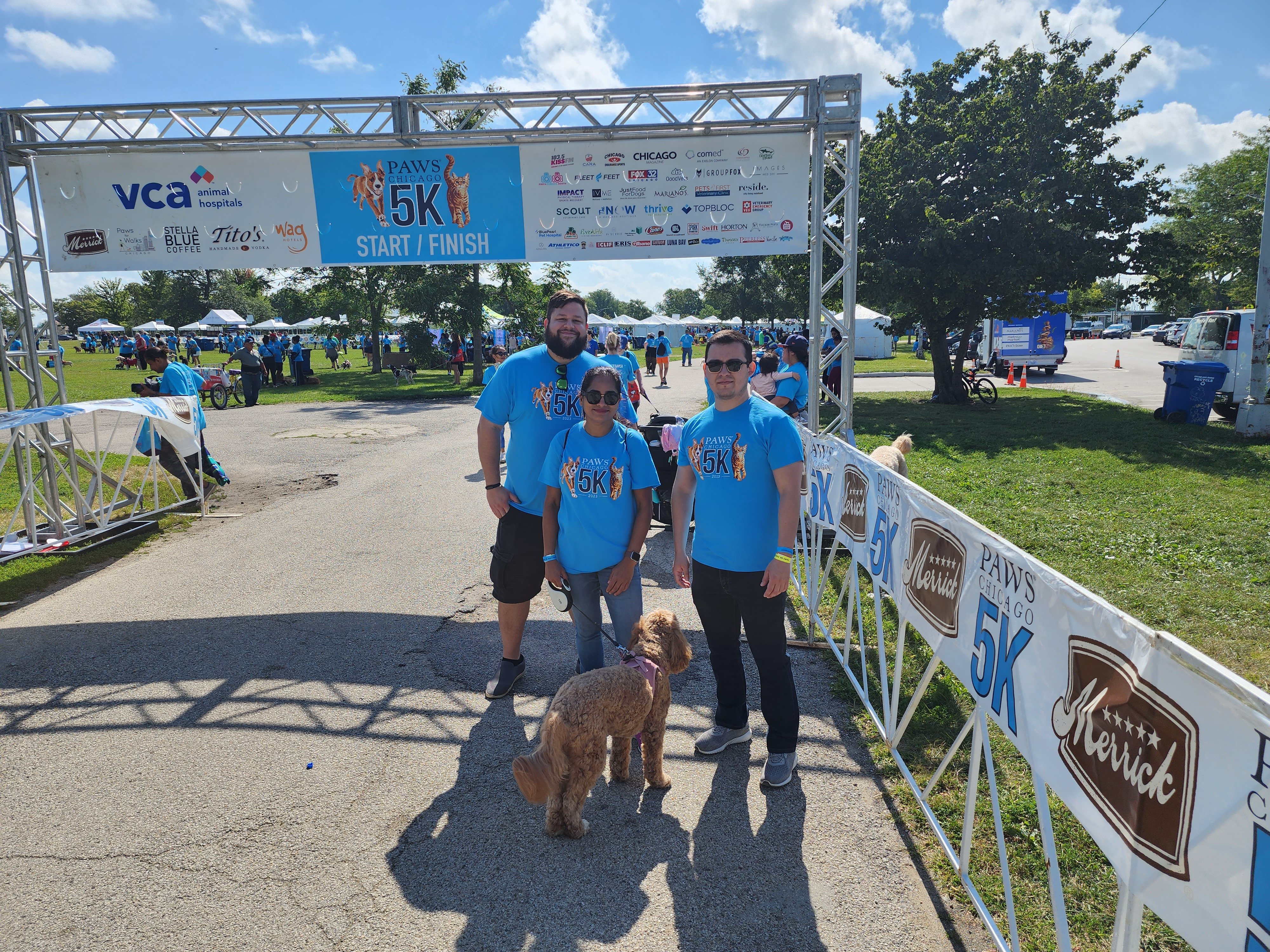 February 2023 – Delivering Skateboards to Colette's Children Home in Huntington Beach
On February 16, Advance HQ team members Sue Jorgenson, Alan Havey, Paul Apodaca, Kevin Jones, Michael Tran and Kevin Le delivered the skateboards to Colette's Children's Home, an organization that has, since 1998, provided more than 5,600 homeless women and children with a safe home and nurturing environment where they obtain compassionate support and services needed to achieve self-sufficiency.  They toured the facility, listening to Samantha and Mikaela, as well as viewing the food, clothing, bedding, kitchen supplies, books, toys and more items available to the women and children and learned that there are seven group homes sheltering and serving them.  Thanks team!
Learn more about Colette's Children's Home – https://www.coletteschildrenshome.com/.
January 2023 – Together We Rise (Skateboard Assembly)
What a great time to come together to give back during the Advance Engineering summit this past week.  Team members from all over the country were on site at our Huntington Beach, CA headquarters to assemble skateboard kits for Together We Rise, a great organization that supports children in foster care.  The Advance team stepped up and had a blast putting these together and our team is glad to support such an amazing cause.
Learn more about Together We Rise – https://www.togetherwerise.org/.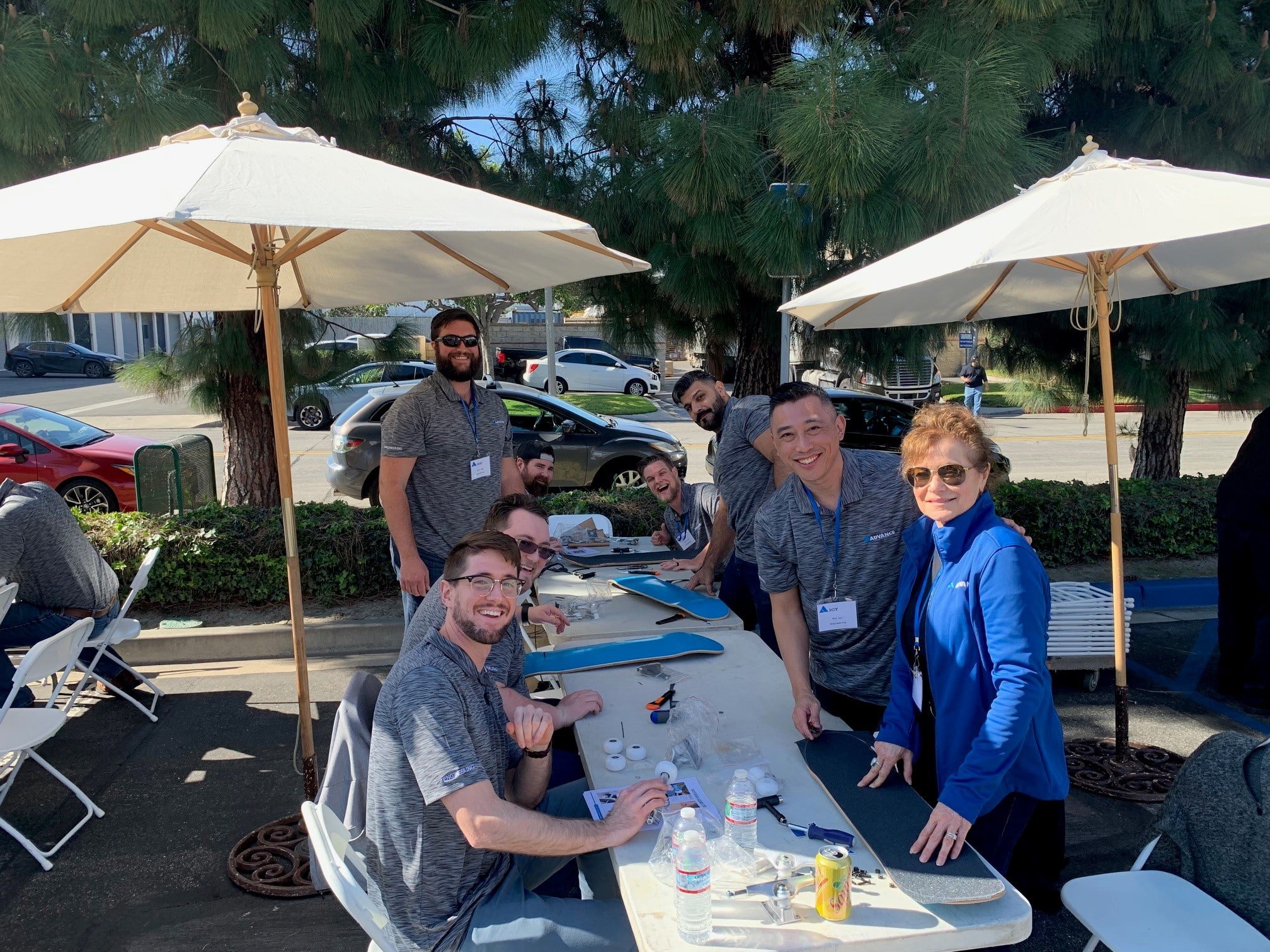 October 2022

– Breast Cancer Awareness Philanthropy Month
We had great representation from all locations and the ASP remote team to support Breast Cancer Awareness and Research for the entire month of October.  Our teams recognized those affected by this disease by fundraising, attending walks and creating new shirts to sell for company matching.  Great showing from ASP team members from across the country!
September 24, 2022 – AANE – Rodman Ride for Kids
ASP recently donated to support Matt Krummell (brother of CEO, John Krummell) and his wife Valerie for their 50 mile bike ride to raise money for AANE.org (The Asperger-Autism Network).  Matt and Valerie road 52.3 miles (just a little over the advertised 50 miles)!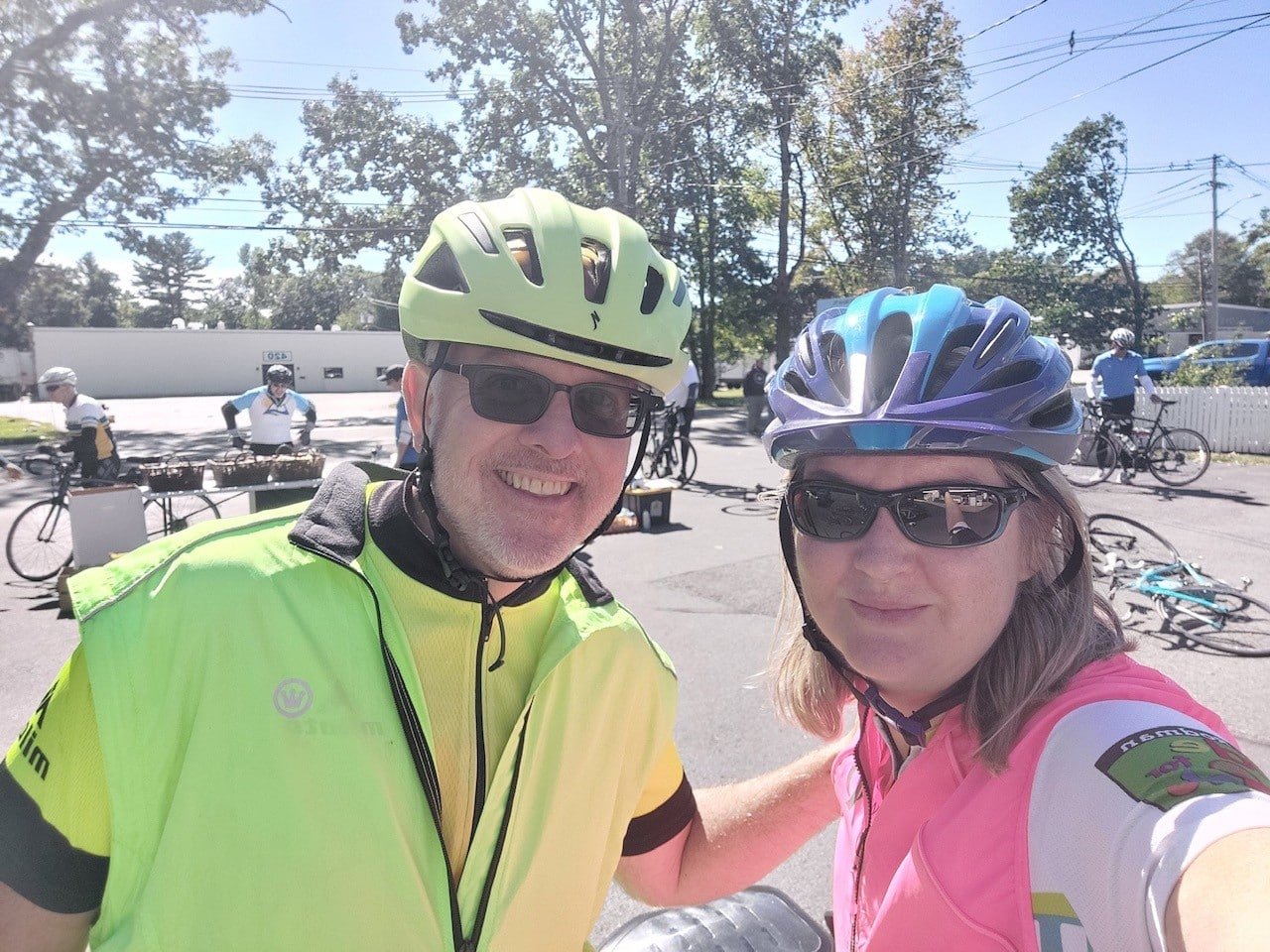 July 1-31, 2022 – Christmas in July
The Cedartown, GA team brought this opportunity to our attention and the ASP team stepped up to donate in multiple ways for Christmas in July!  Many team members donated money to both our Cedartown and Salt Lake City locations to collect toys and important goods ahead of the holiday season.  Some of the money was used to purchase shoes for a group of girls (through CASA in Georgia) who will be starting school in the fall.
Other team members took it upon themselves to donate toys at each ASP location or if they are remote, in their local area.  Thank you everyone who participated in Christmas in July and we look forward to continuing this philanthropic initiative moving forward.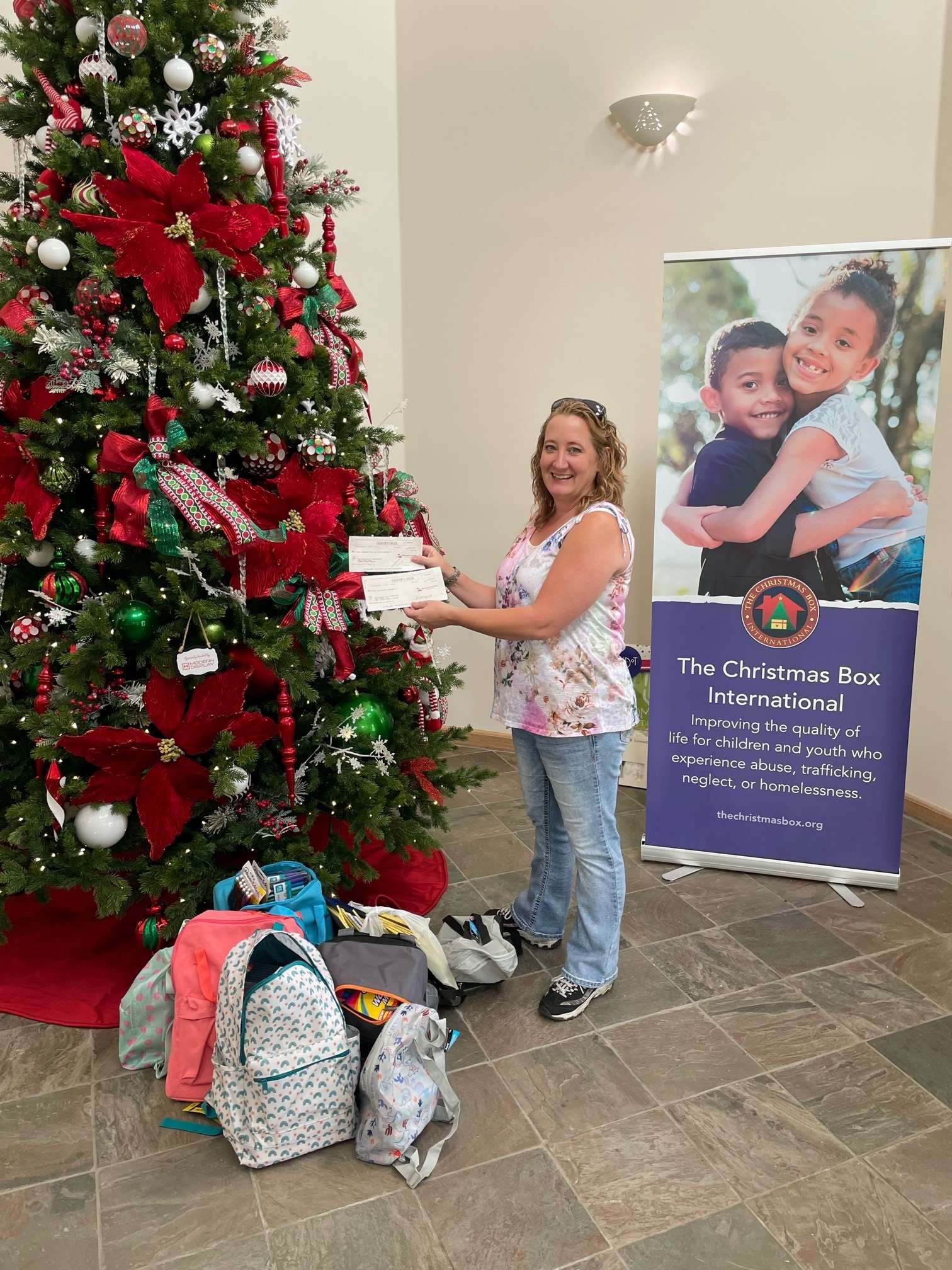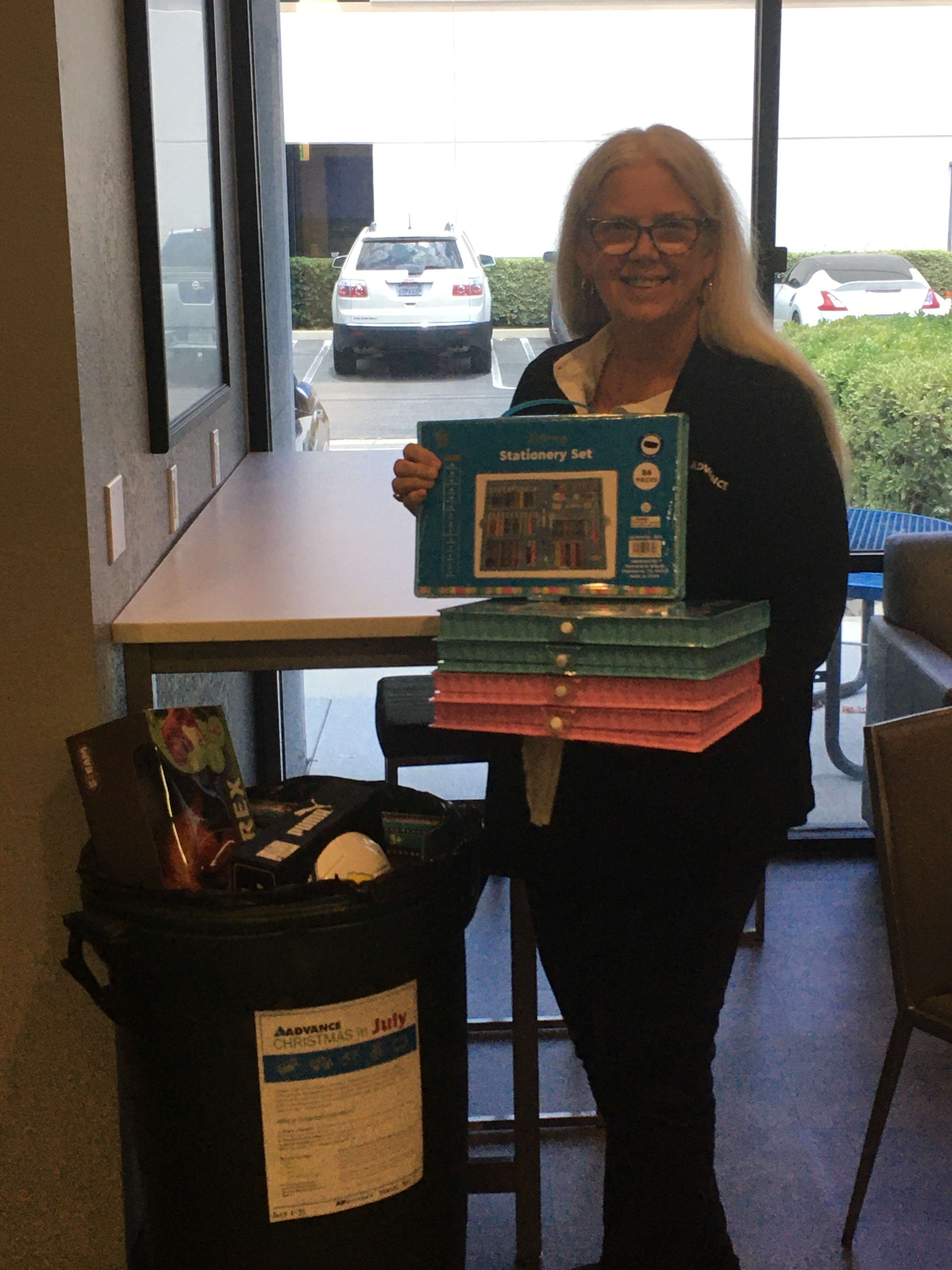 November 5 – 14, 2021 – ASP Philanthropy Week
Advance Team Members from all locations participated in a philanthropy week from November 5 – 14, 2021.  Great participation from across the country.  Thank you for giving back to your local area team!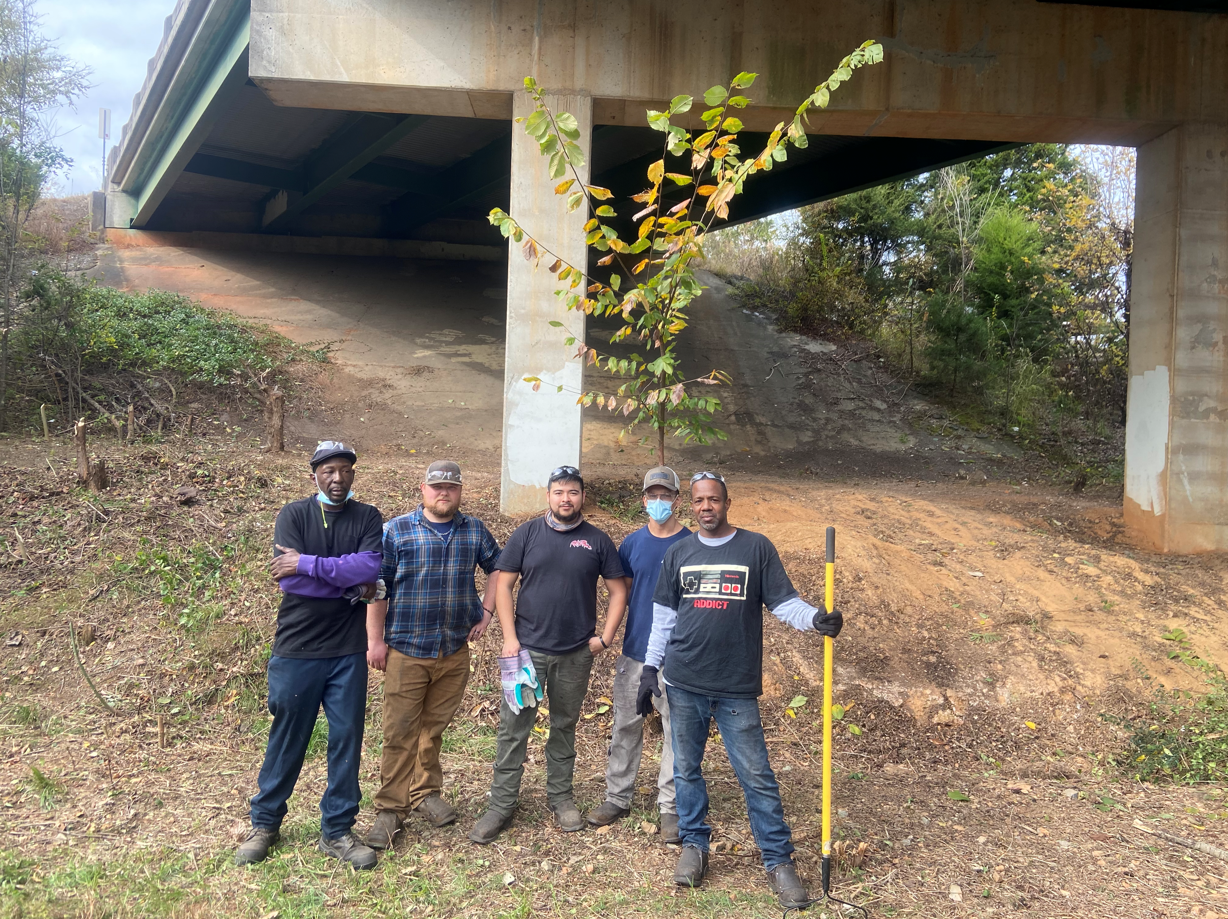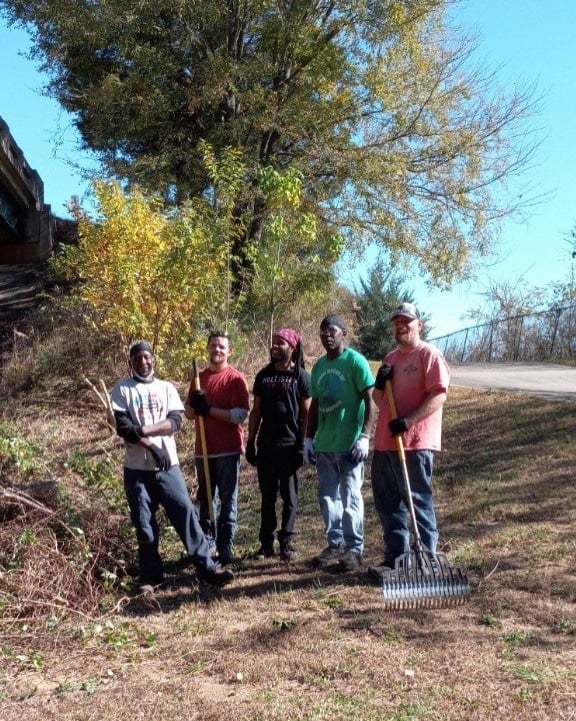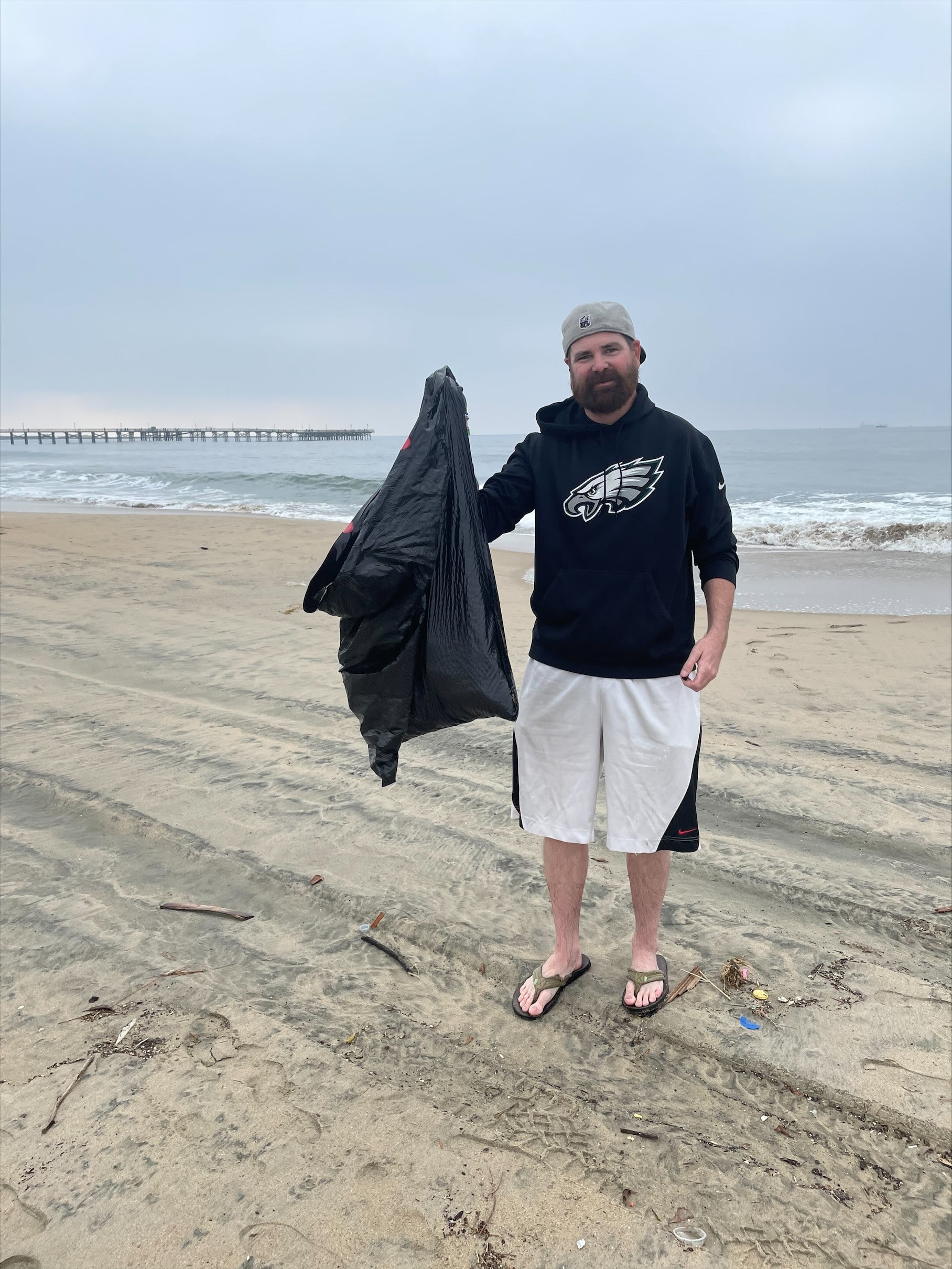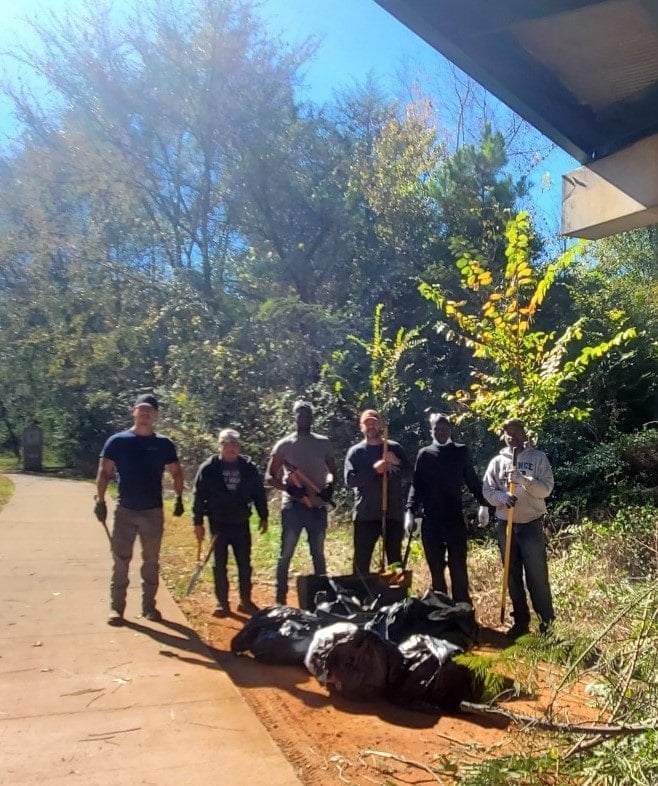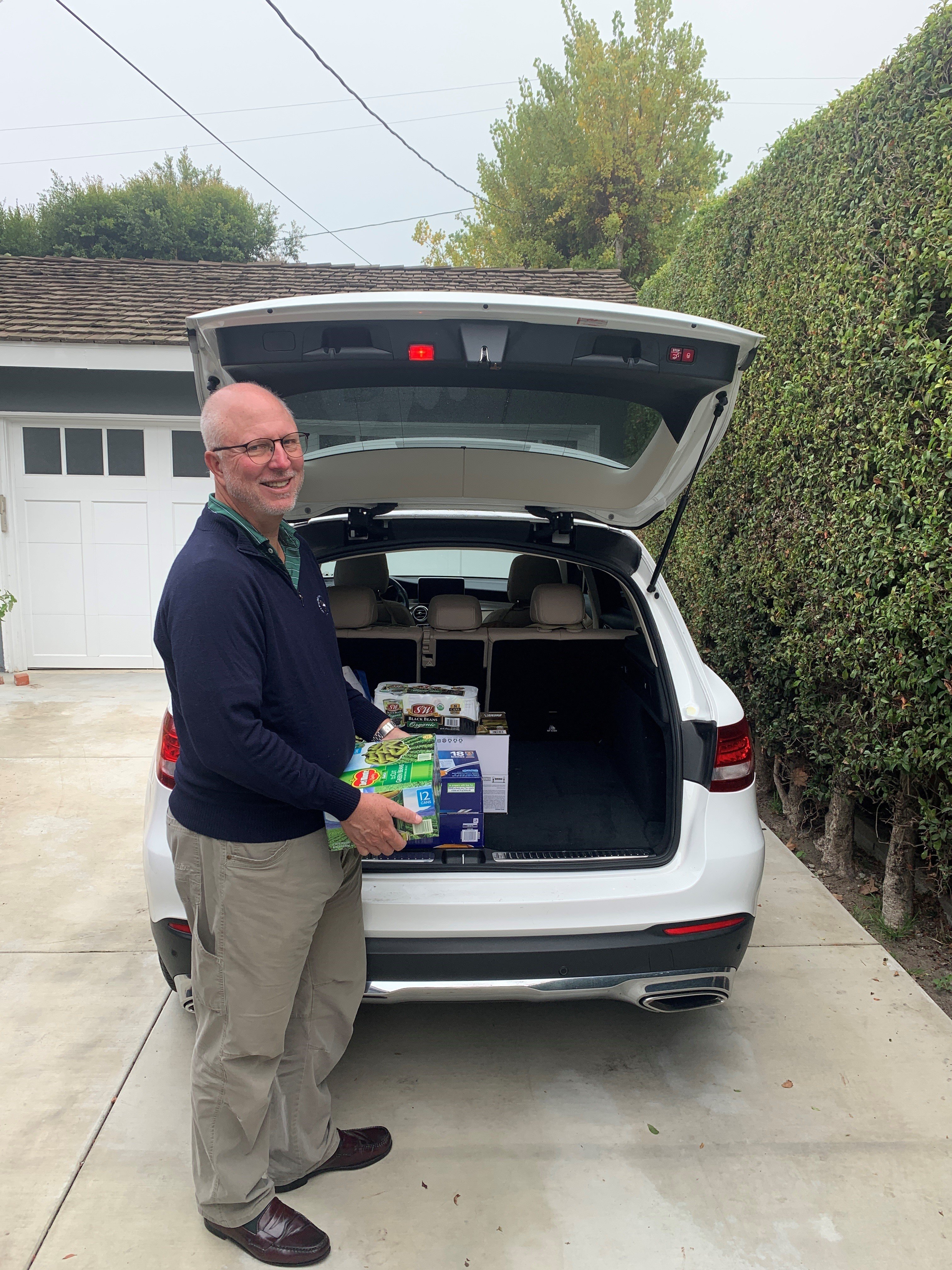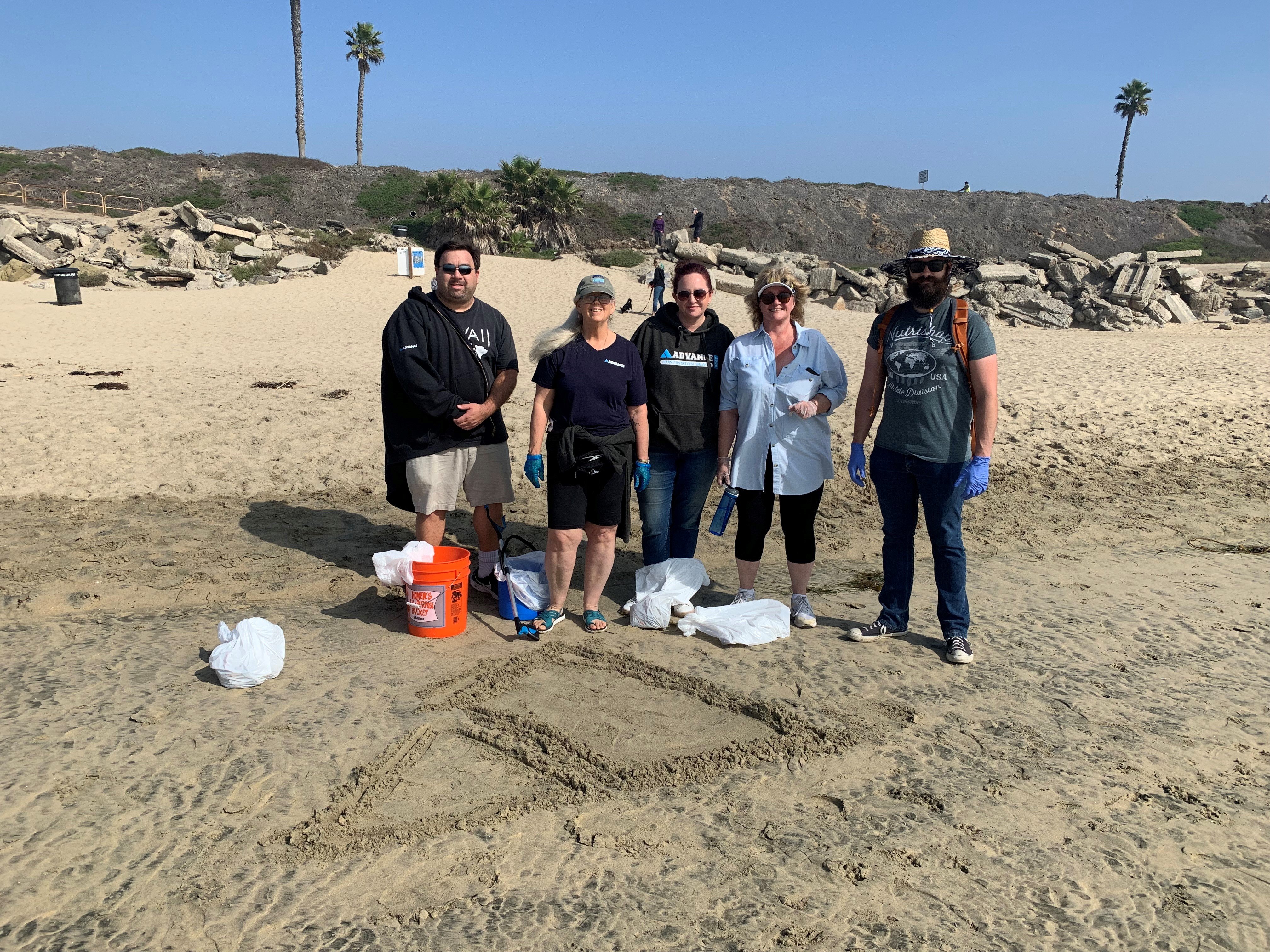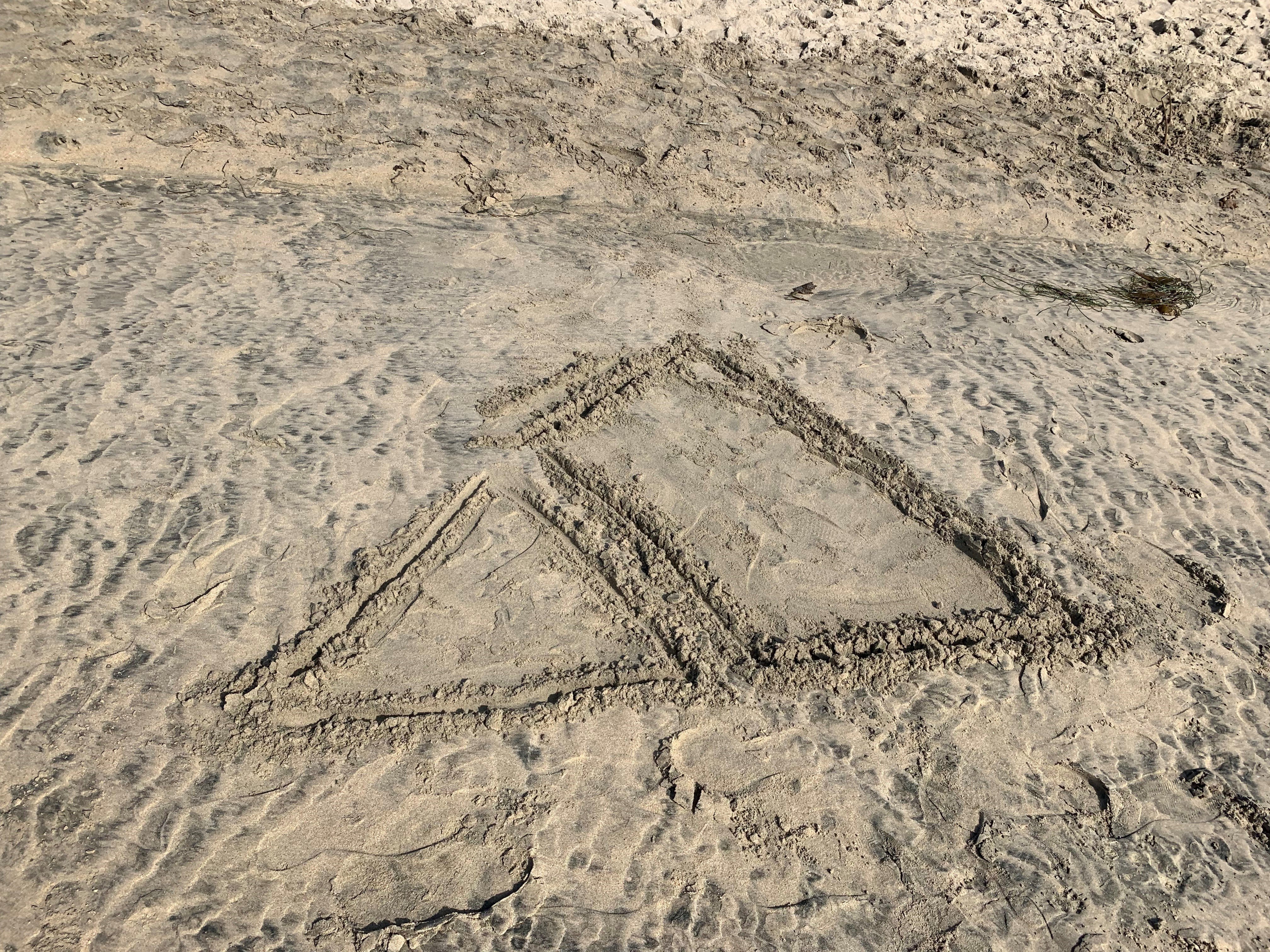 On Wednesday, November 3, the Advance team was in for meetings at the HB office and put together 200 essentials kits for local charities in our GA and UT plant communities.  Bags were put together for teen girls, teen boys and women supported by CASA (Court Appointed Special Advocates) and will be distributed through other local charitable organizations.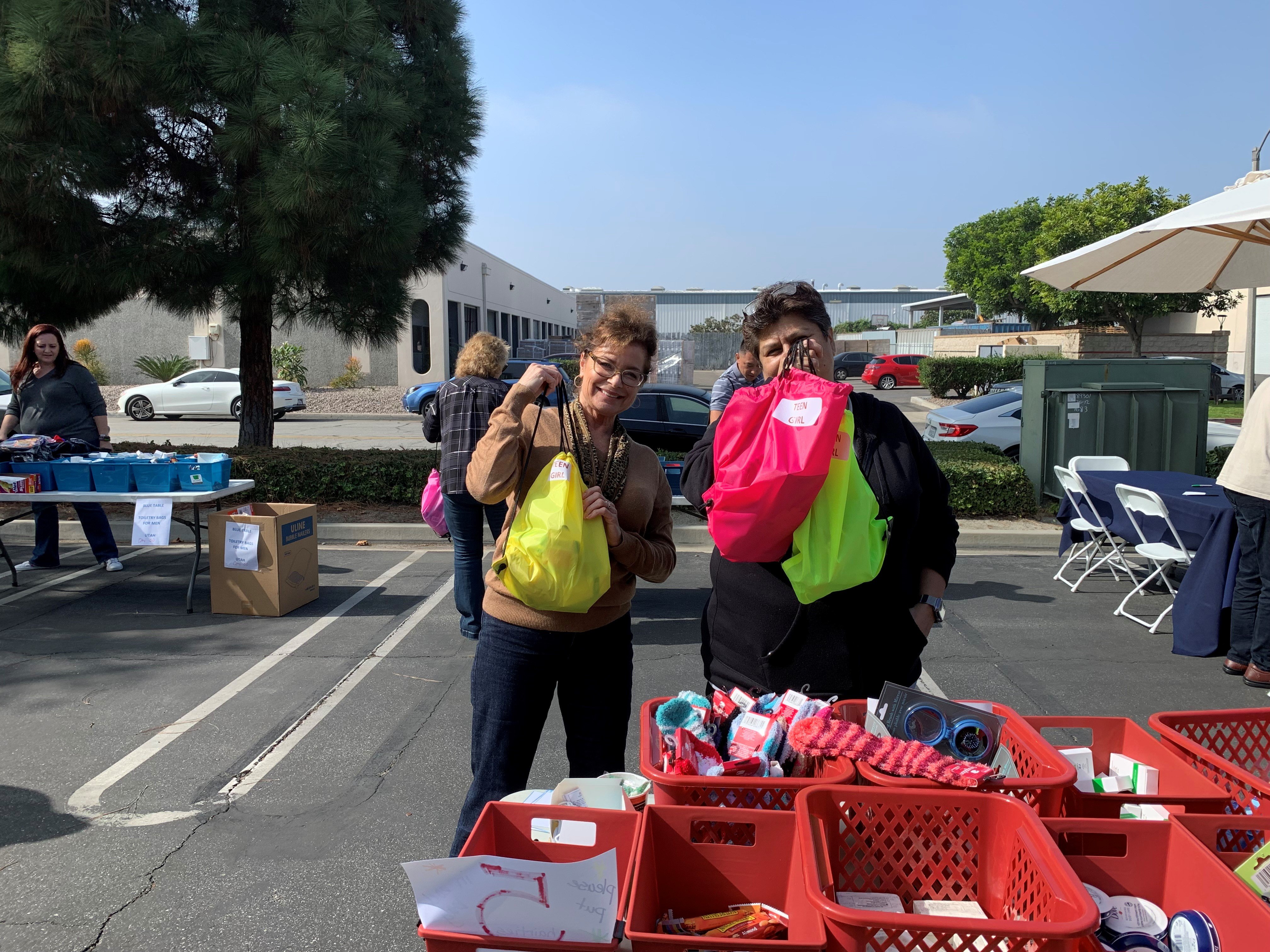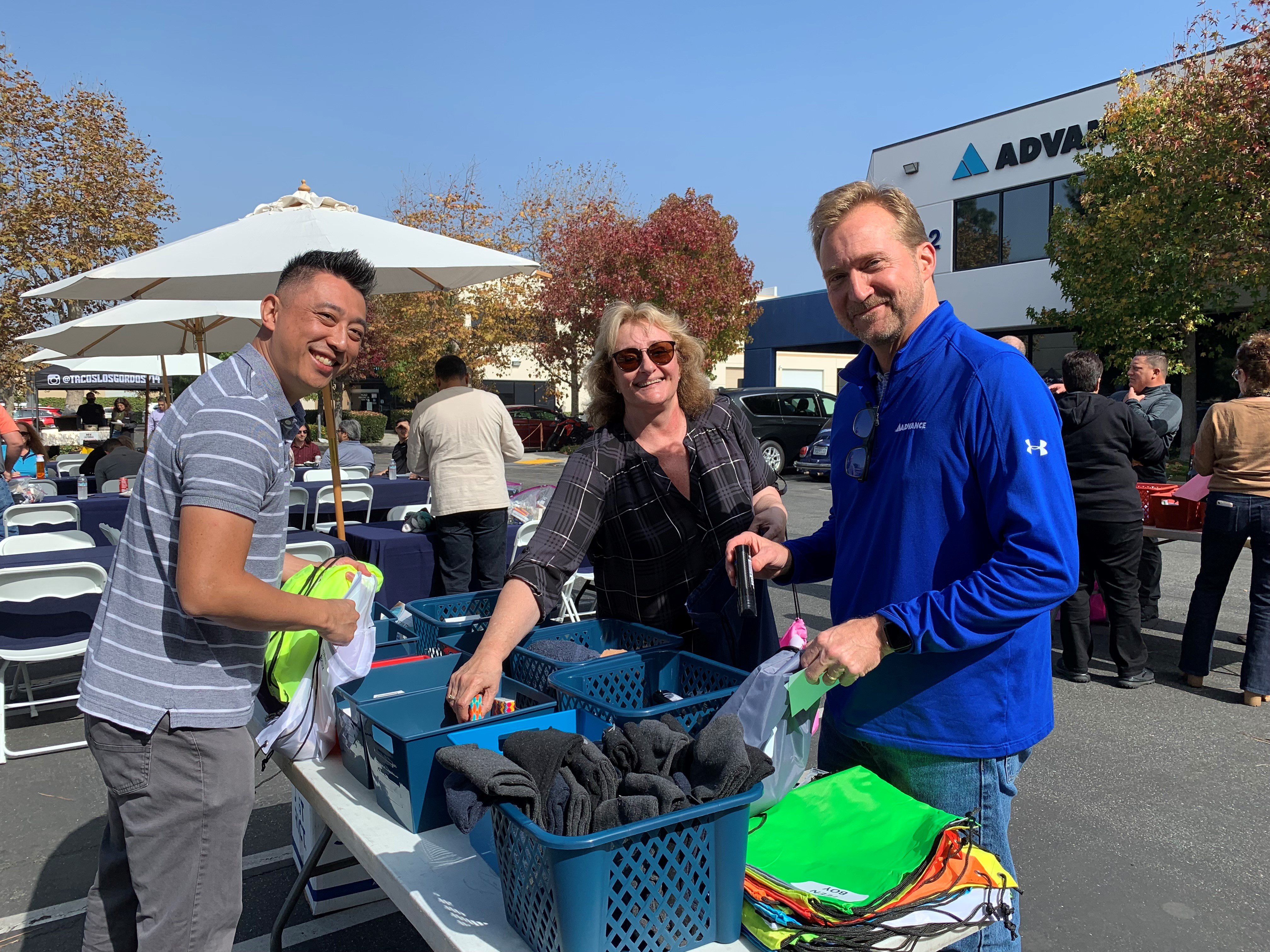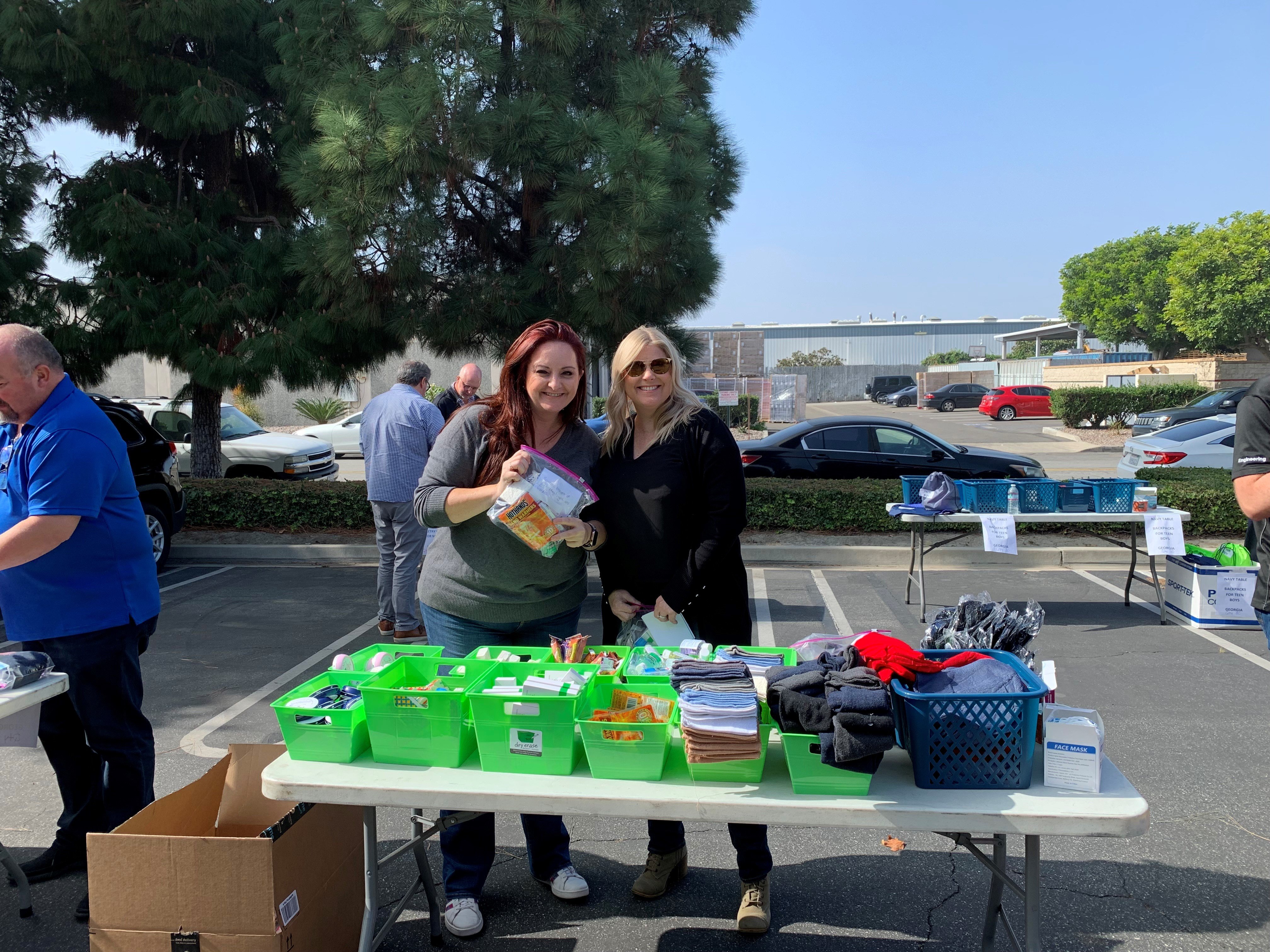 Career Signing of Polk County College & Career Academy – Cedartown, GA
On Thursday June 3rd our Cedartown, GA team welcomed Cedartown High School Seniors David Abac Lopez and Austin Henson to the Advance Team! Both students worked with the Advance team over the last year in a work-based learning capacity through the Career Signing of Polk County College & Career Academy. They are now full time team members in the material handling and welding divisions of our plant. We are proud of David and Austin and excited for all the future has in store for them!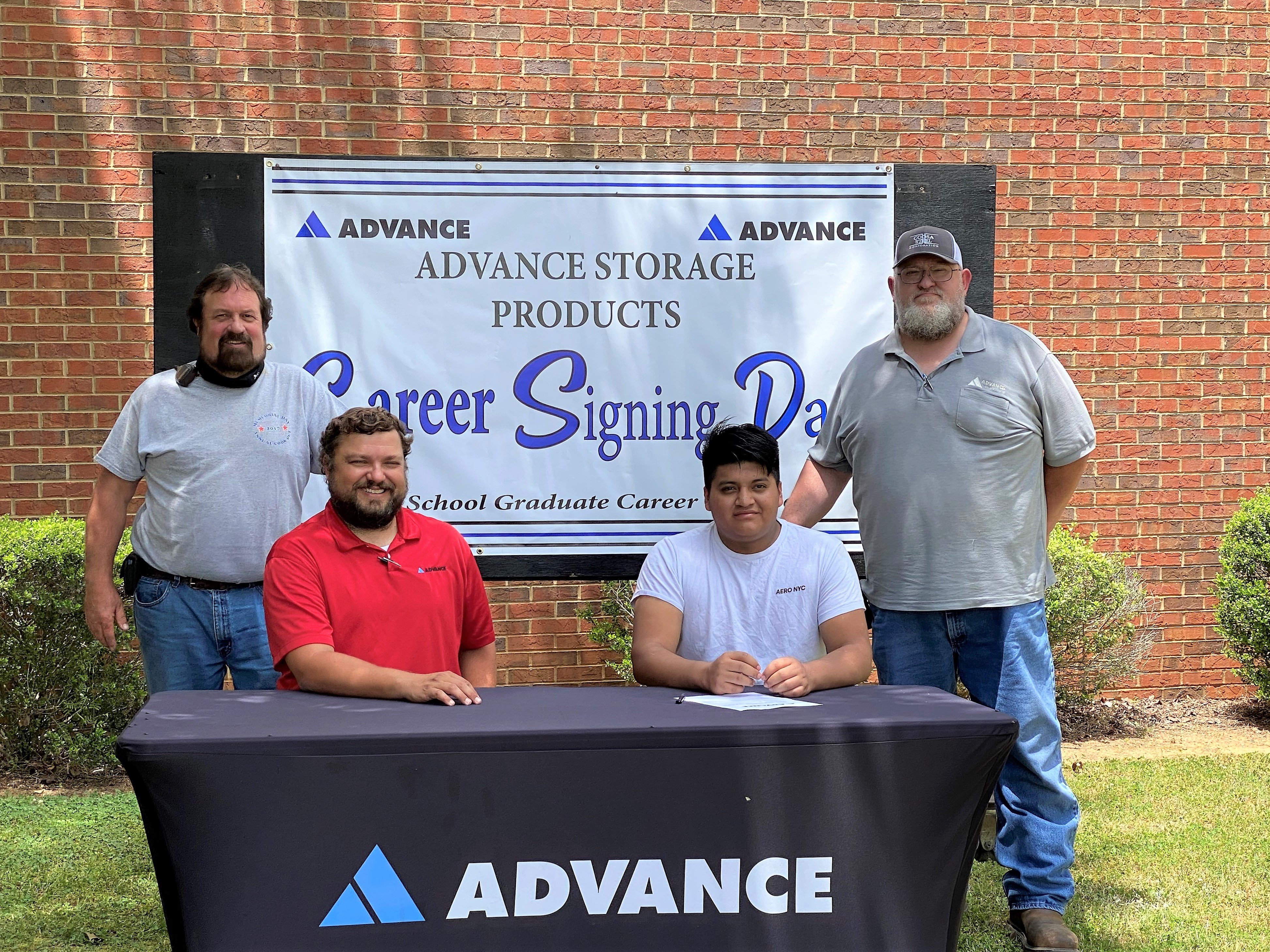 Advance July 2020
Charitable Donations
As the nation and world continue to navigate these trying times, Advance recently donated to our local communities in UT, GA and CA including:
PCCCA (Polk County College & Career Academy) – A Graduate Polk County, GA program through the Polk County School District that provides a pantry of non-perishables for their students and their families.  https://www.polk.k12.ga.us/PCCCA/home
CASA of Polk-Haralson County – A national association in the United States that supports and promotes court-appointed advocates for abused or neglected children in the local Polk-Haralson County area.  http://www.polkharalsoncasa.org/
OC Food Bank – The Orange County Food Bank works with nearly 400 local charities, soup kitchens, and community organizations to end hunger and malnutrition.  OC Food Bank provides donated food, USDA commodities, and purchased food to non-profit agencies in Orange County, CA that serve low-income families and individuals.  https://www.feedoc.org/
Utah Food Bank – Founded in 1904, the Utah Food Bank distributed 45.7 million pounds of food (equivalent to 38 million meals) to people facing hunger across the state in 2019.  They work with 182 emergency food pantries and agencies statewide.  https://www.utahfoodbank.org/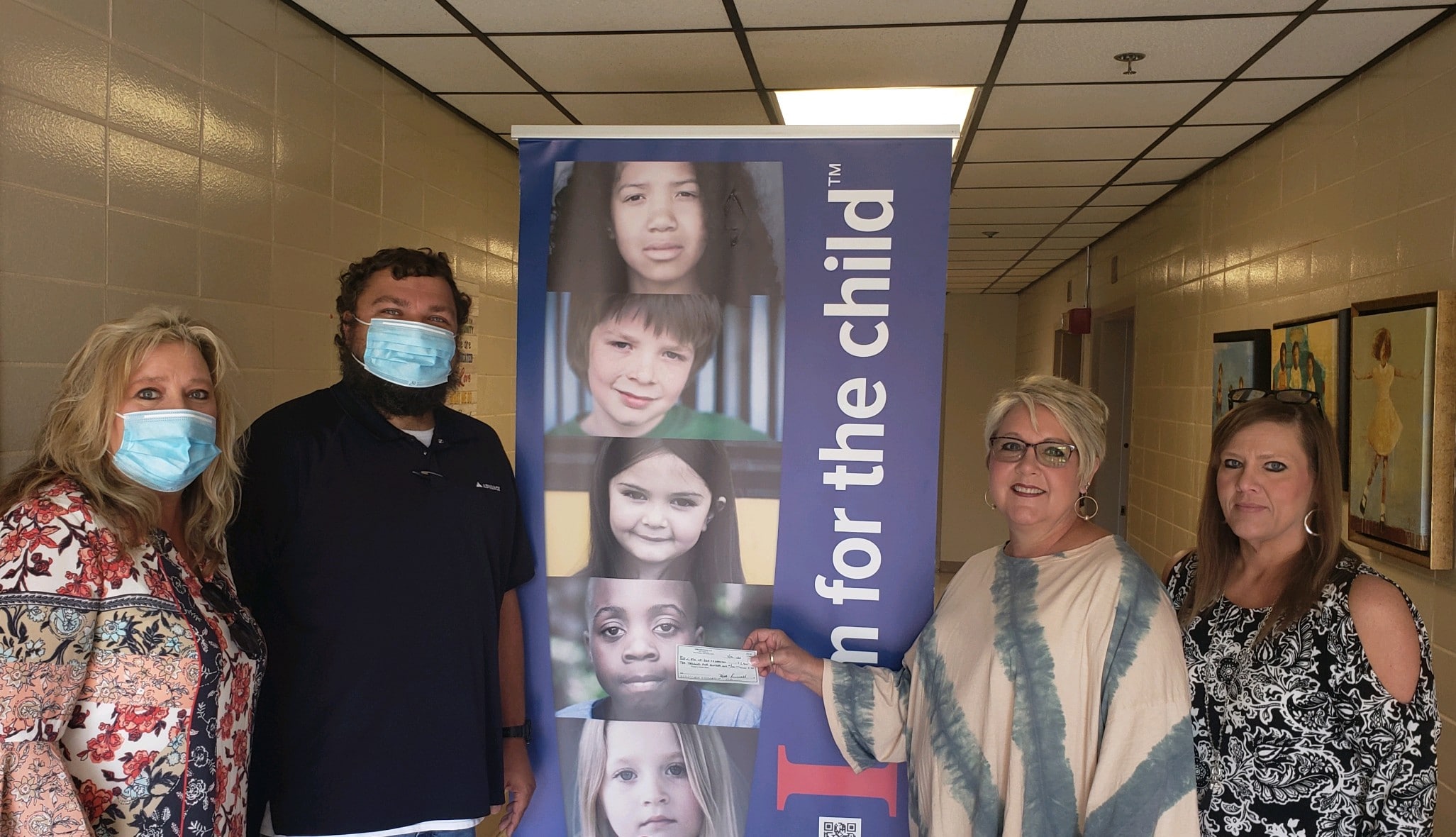 Walk4ALZ | Anaheim, CA
Advance HB team members participated in the Walk4ALZ event in Anaheim, CA on November 9th to raise money and awareness for local families impacted by Alzheimer's.  The AGB team had a great time walking the grounds of Angel Stadium while participating in this amazing event.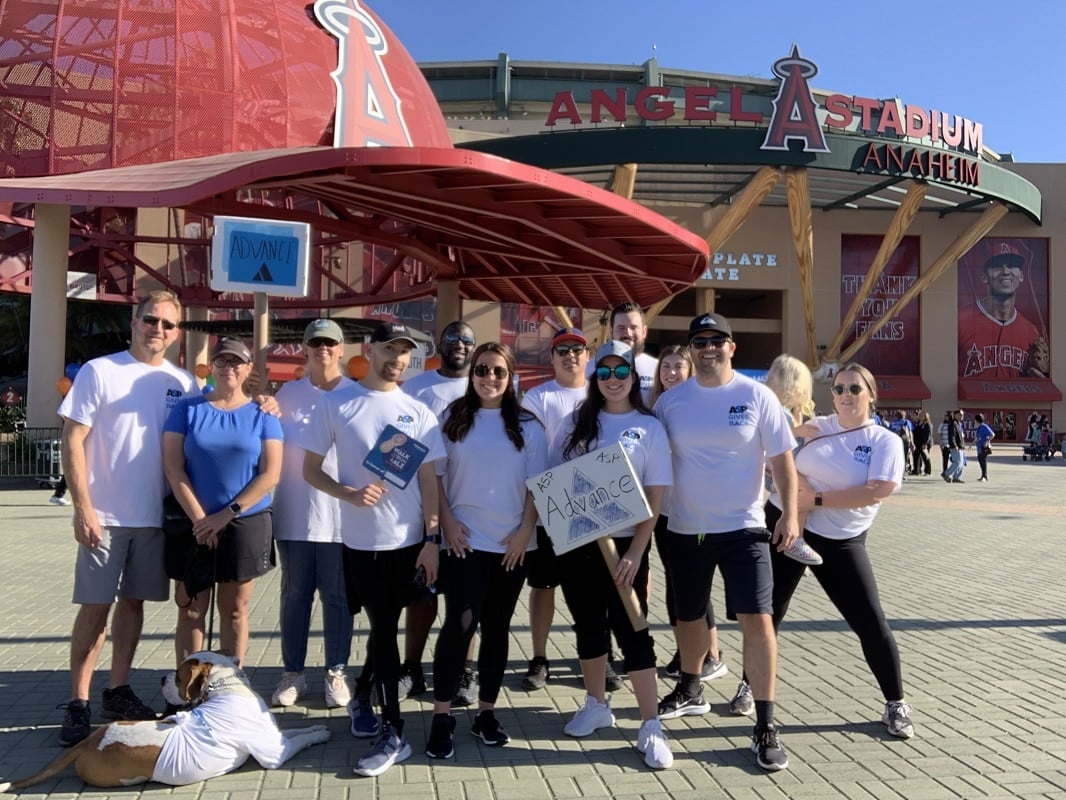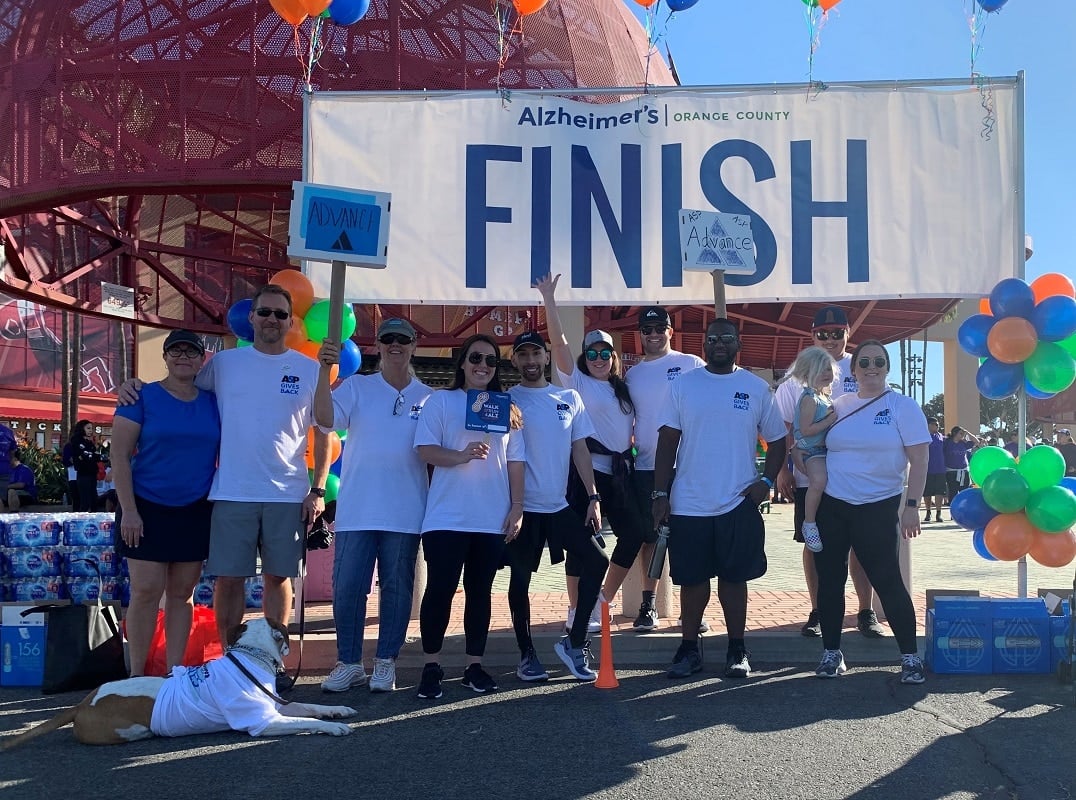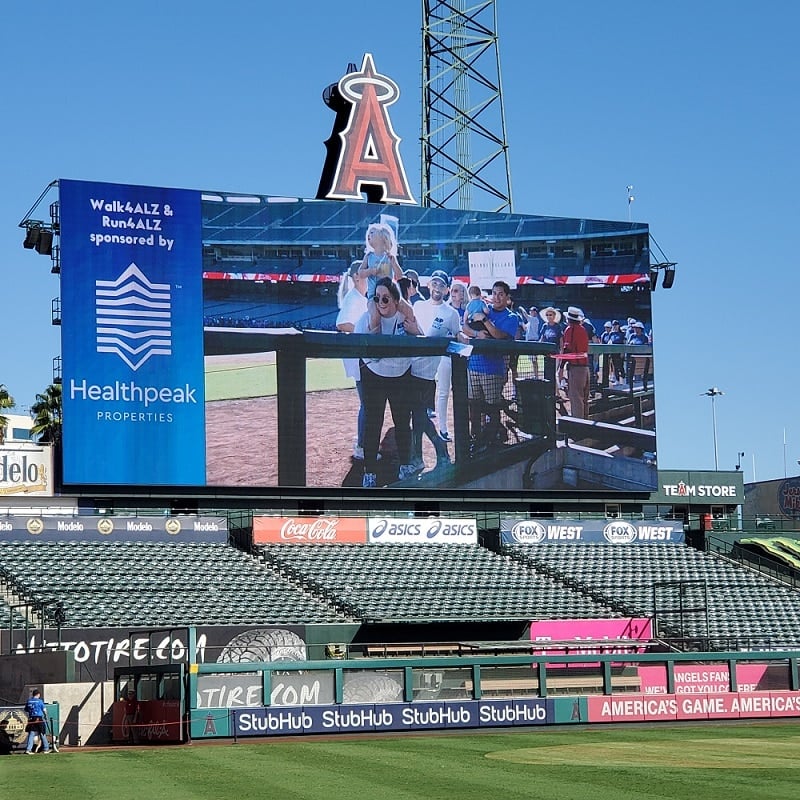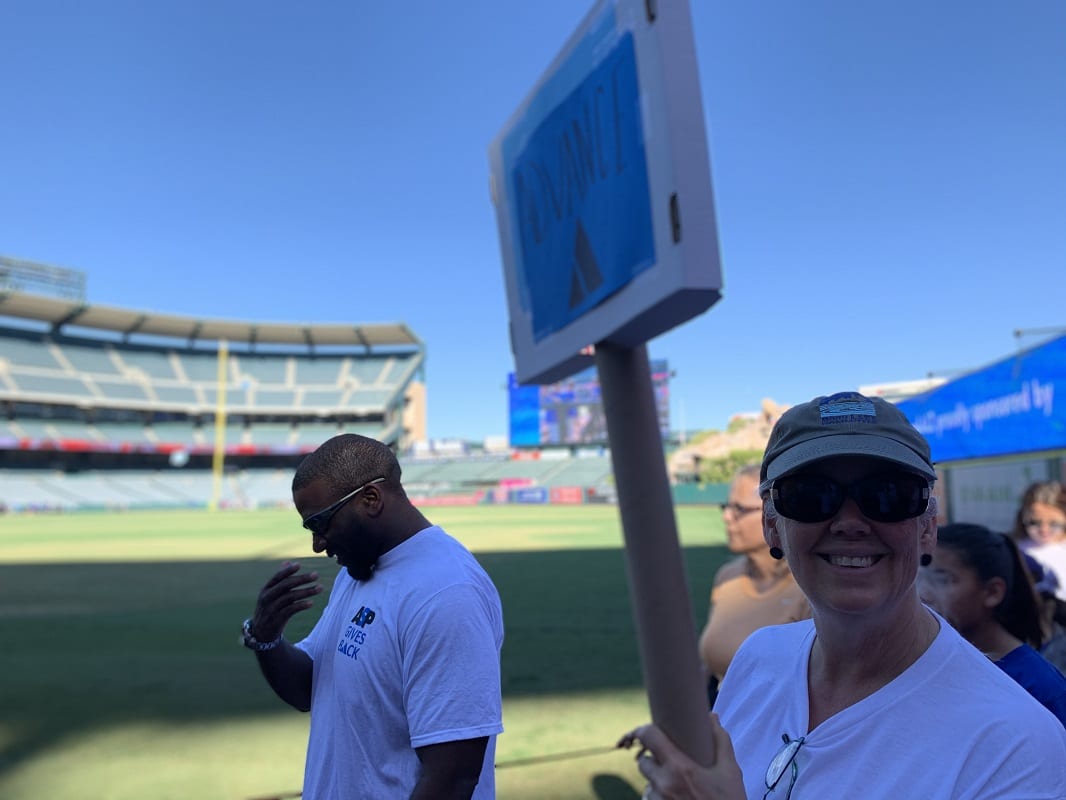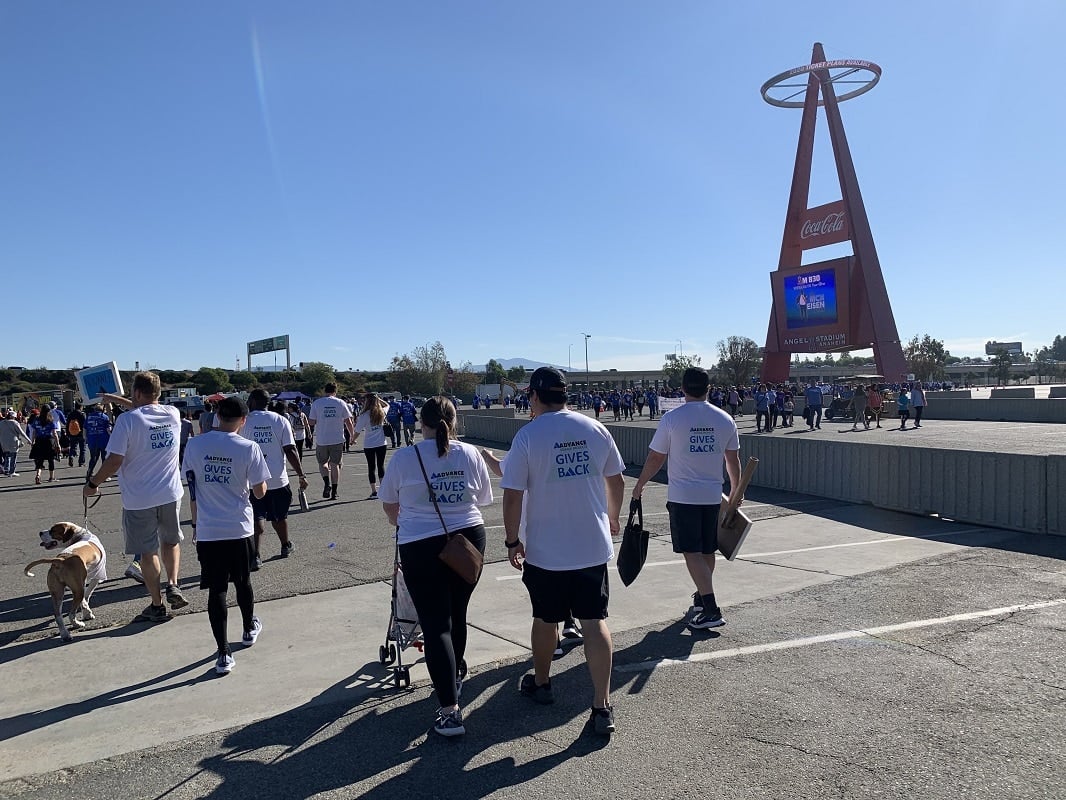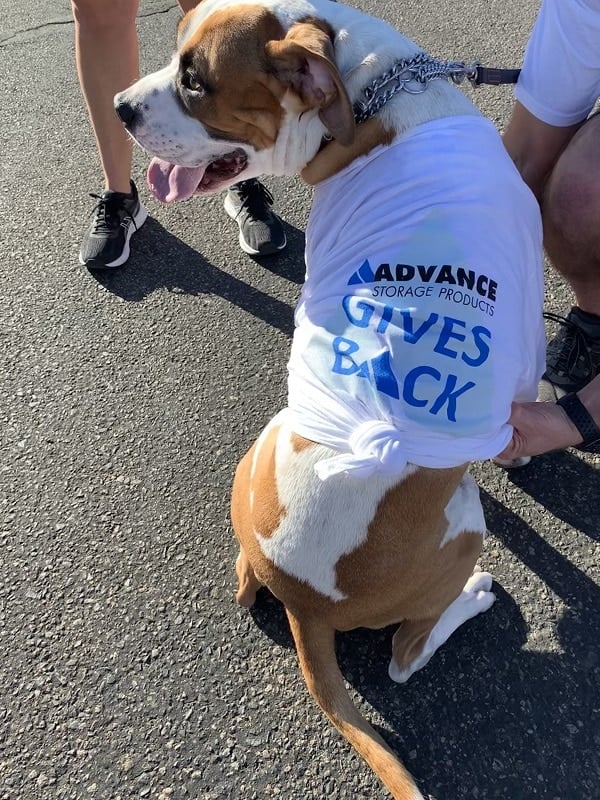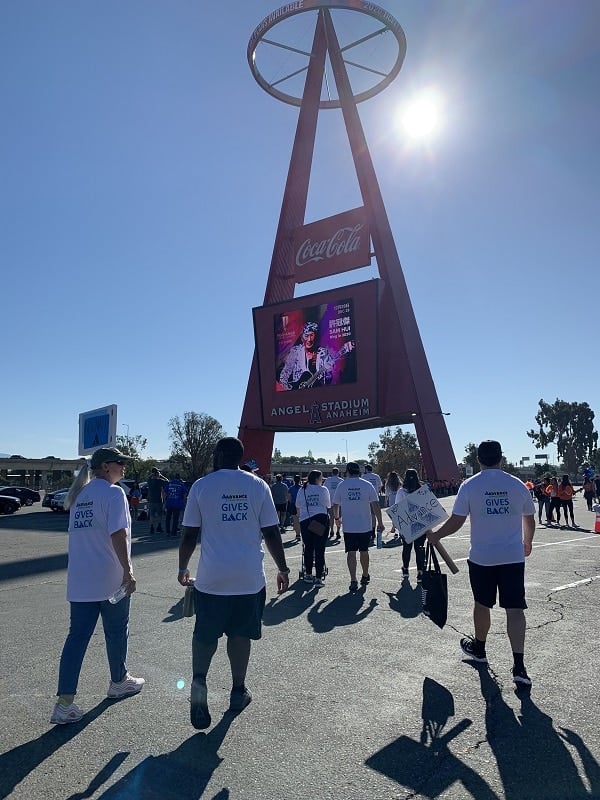 Breast Cancer Awareness Month 2019
On October 25th, Advance team members sported their favorite shades of pink to support Breast Cancer Awareness month.  For every Advance team member who wore pink, Advance donated $5 to the Susan G. Komen Foundation.  Great people supporting a great cause.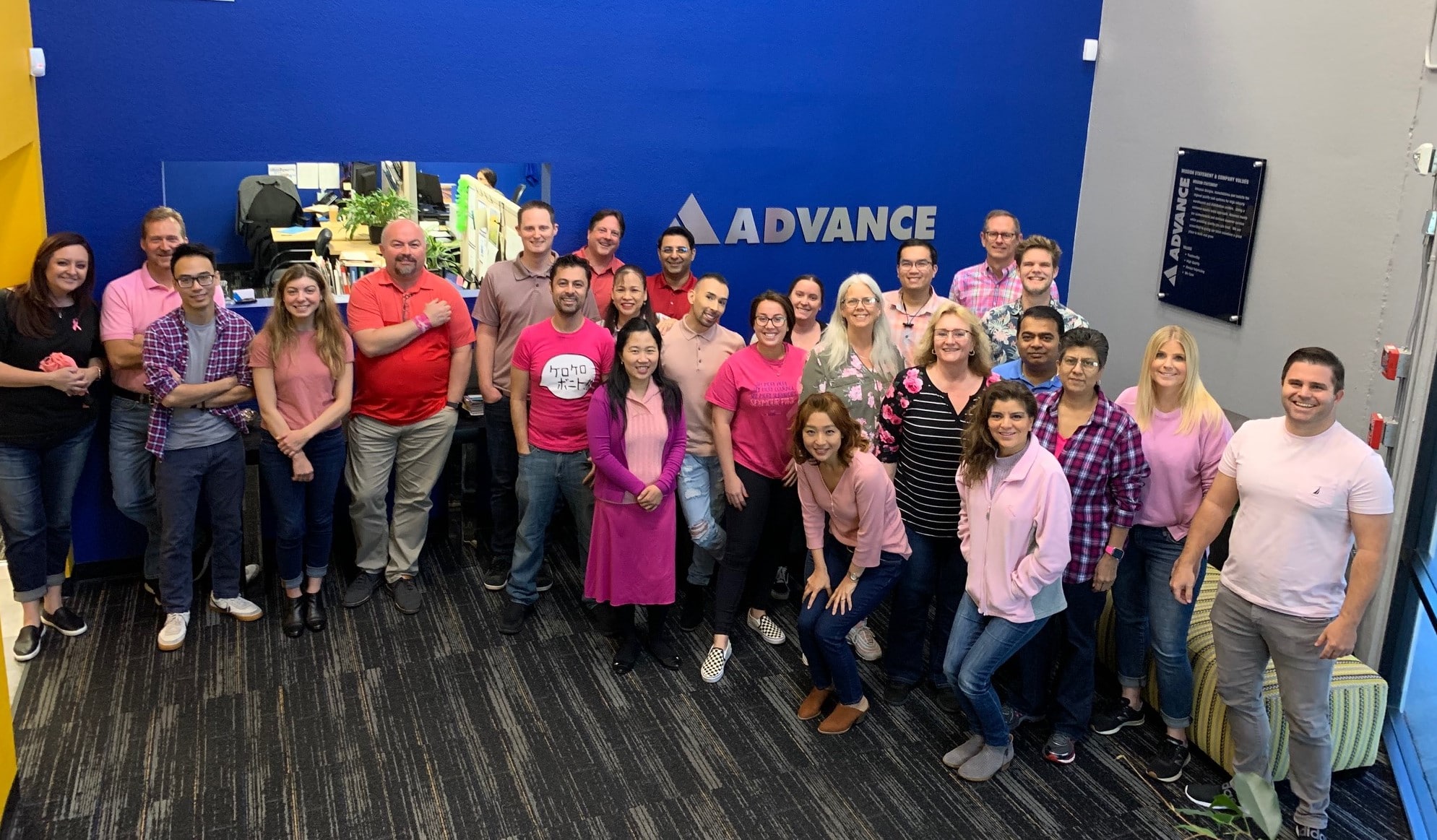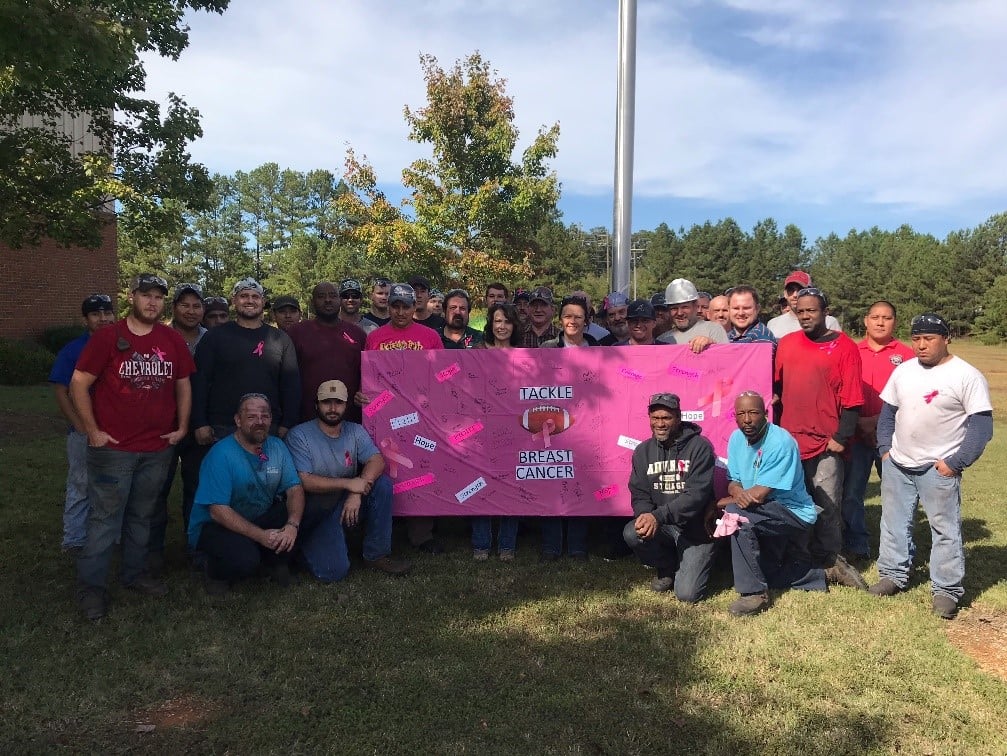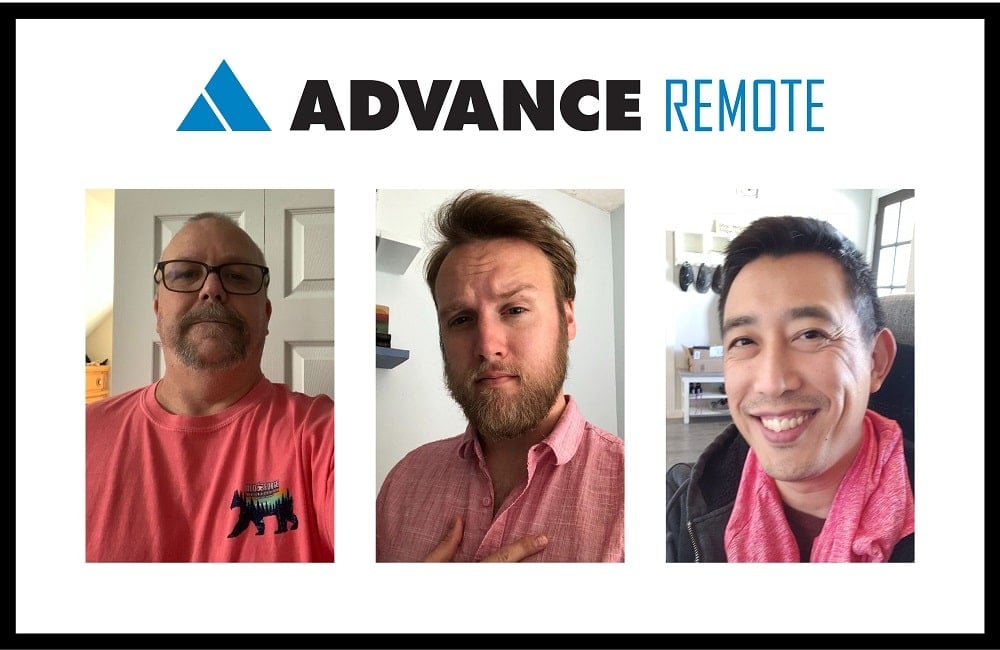 May 2019 Cedartown Military Care Packages
Cedartown ASP team members showed support for our Military by assembling care packages.  The care packages include items such as toiletries, hygiene products, non-perishable foods and stationary supplies.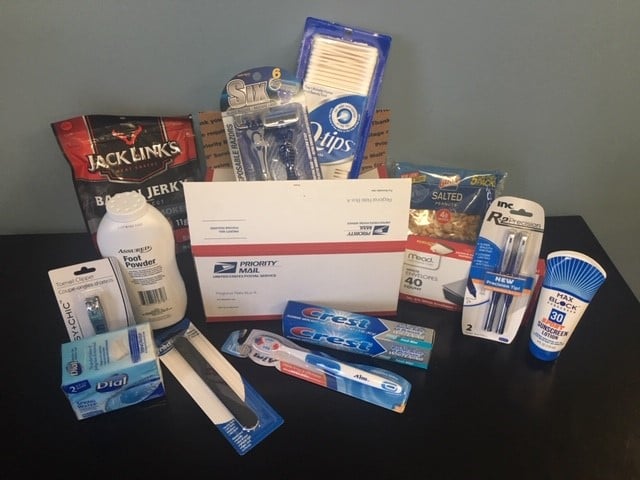 Cedartown Holiday Toy And Food Drive
Team members at our Cedartown Plant collected toys and food for the holiday season and delivered some holiday cheer to GA families in need.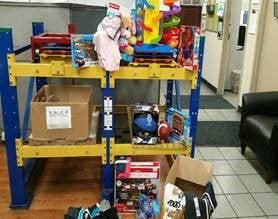 Breast Cancer Awareness Month 2018
On October 24th, team members at all 3 Advance locations stepped up with donations towards breast cancer research in honor of Breast Cancer Awareness month.  Great job Advance Team!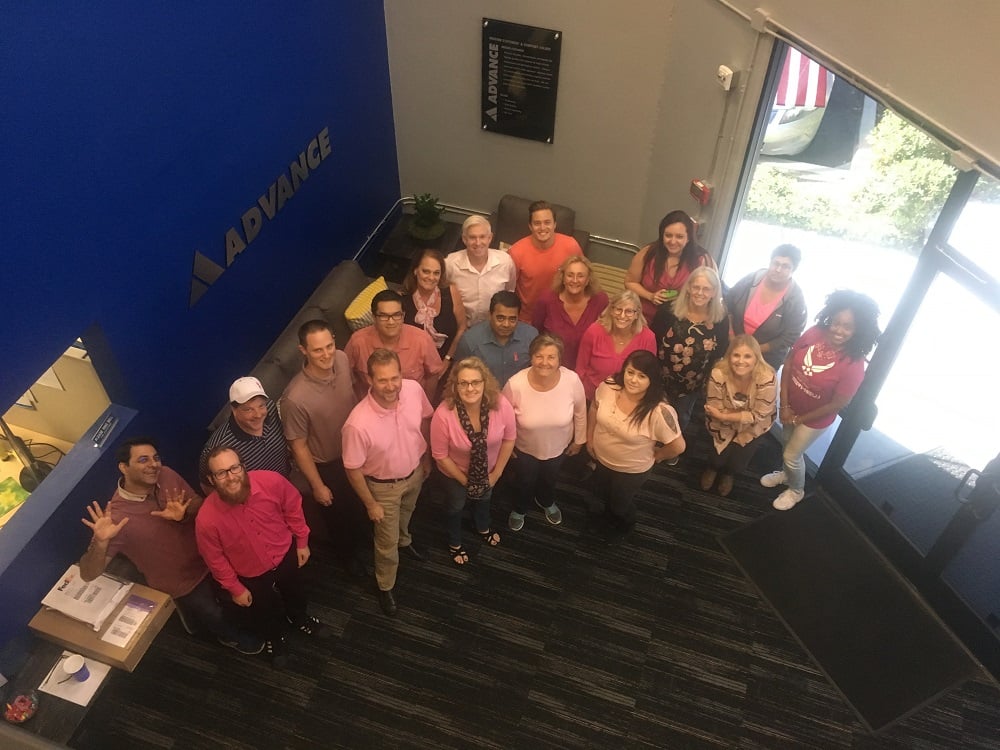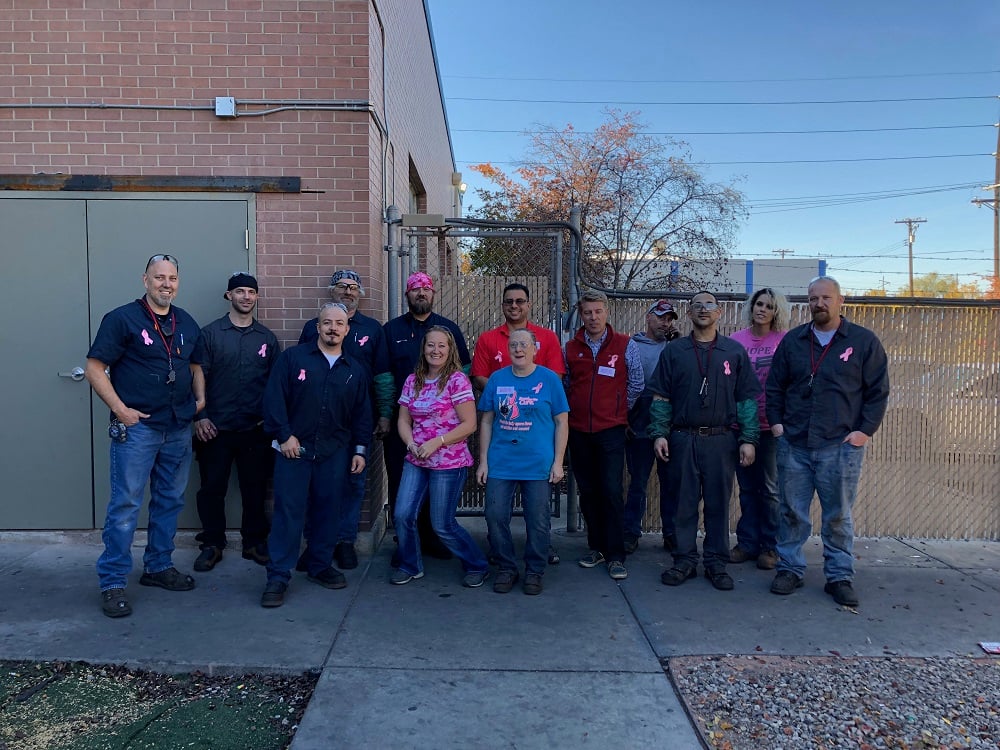 Advance Annual Meeting 2018
On October 11th, Advance Storage Products partnered with Together We Rise to build bikes and skateboards for children in foster care.  Team members from all locations gathered in Huntington Beach and worked together to build 15 bikes, 15 skateboards and to decorate and fill 100 birthday boxes.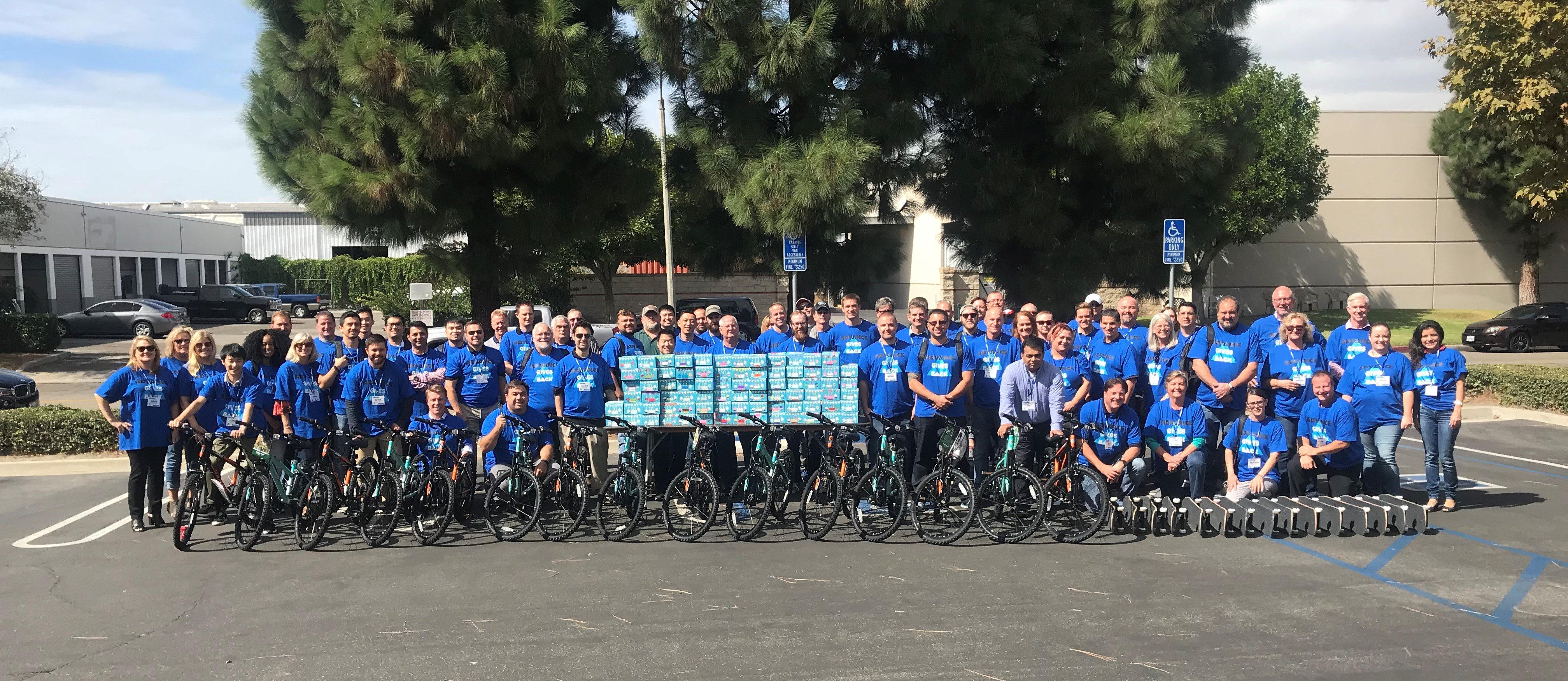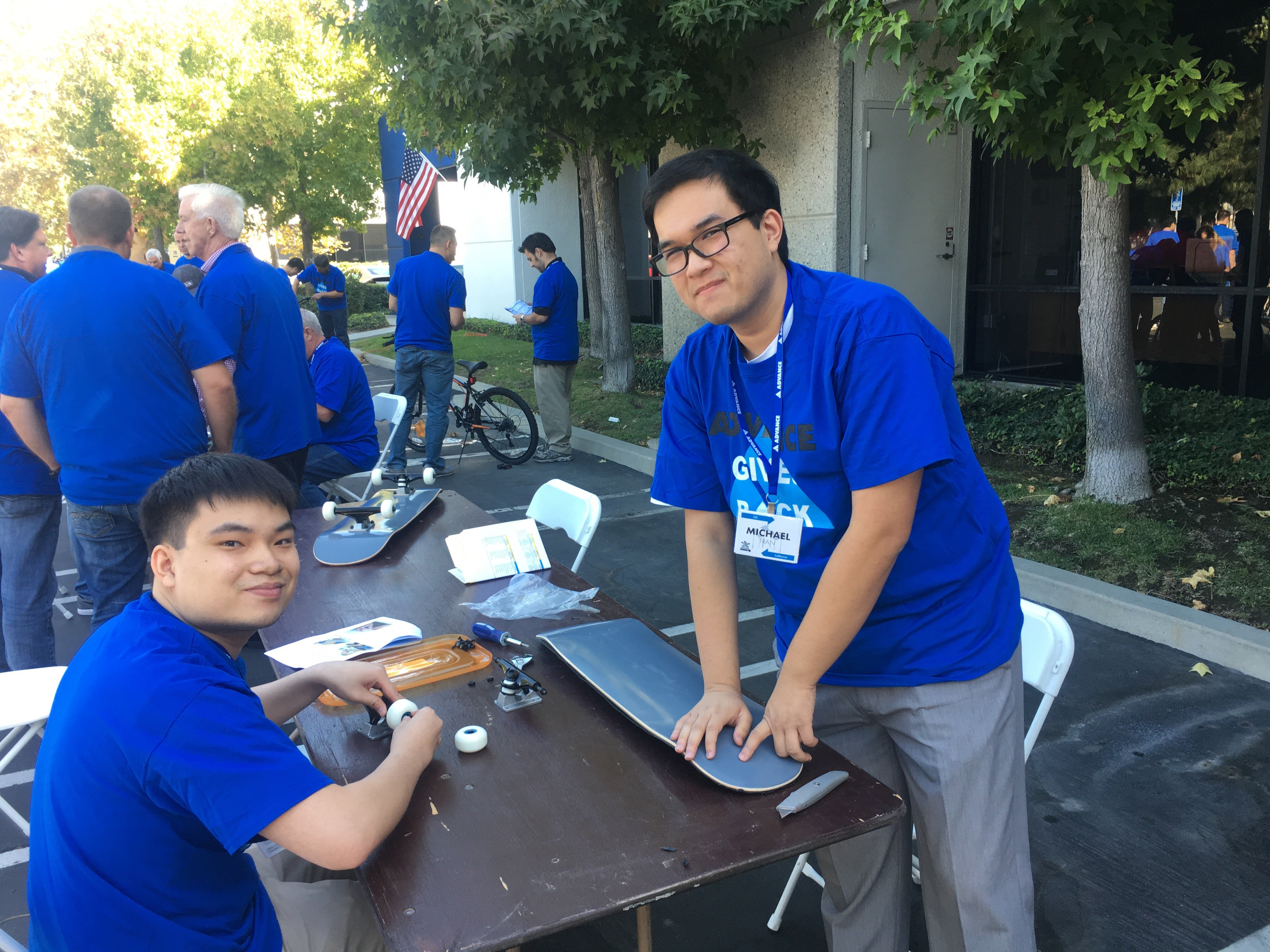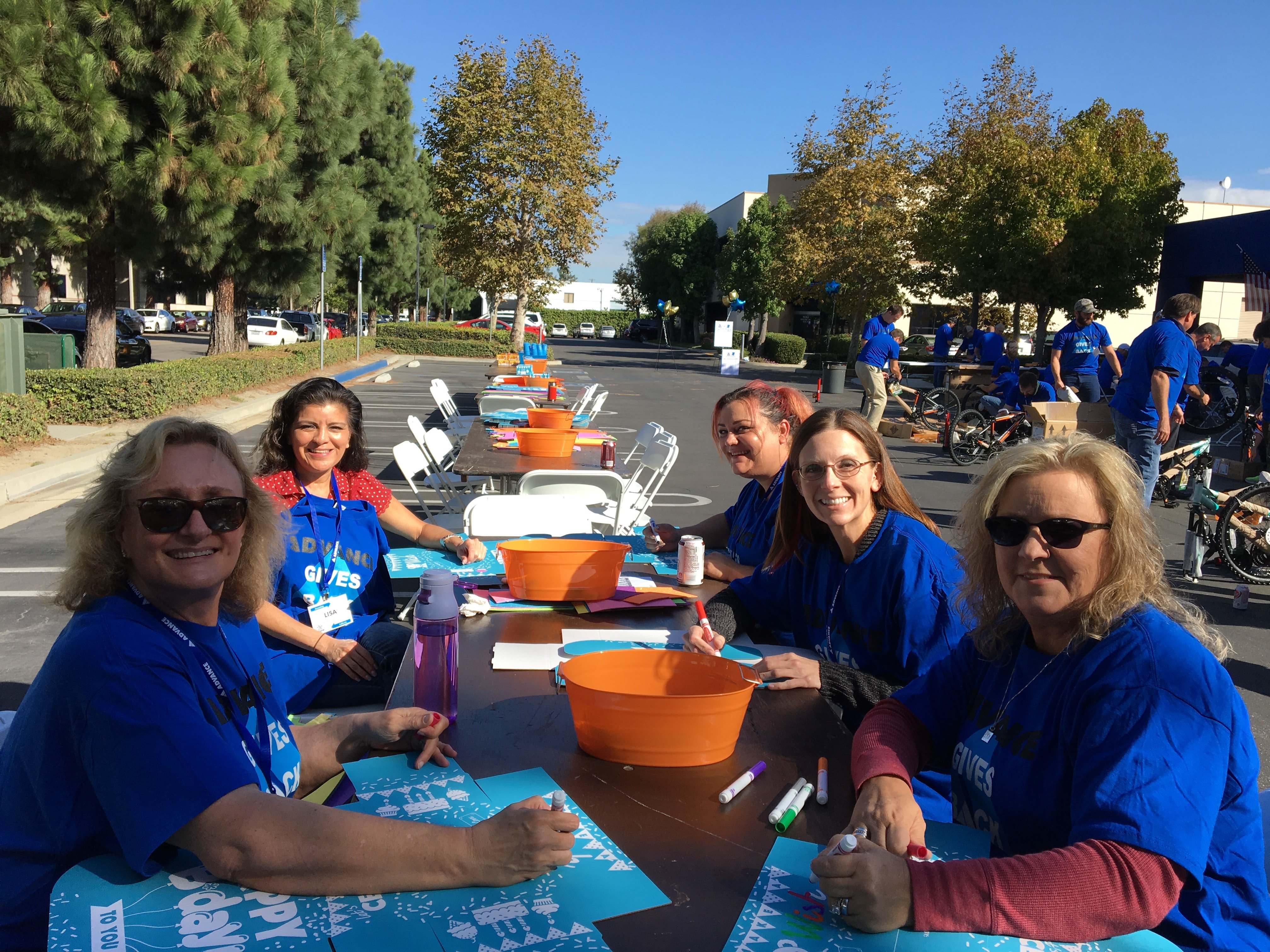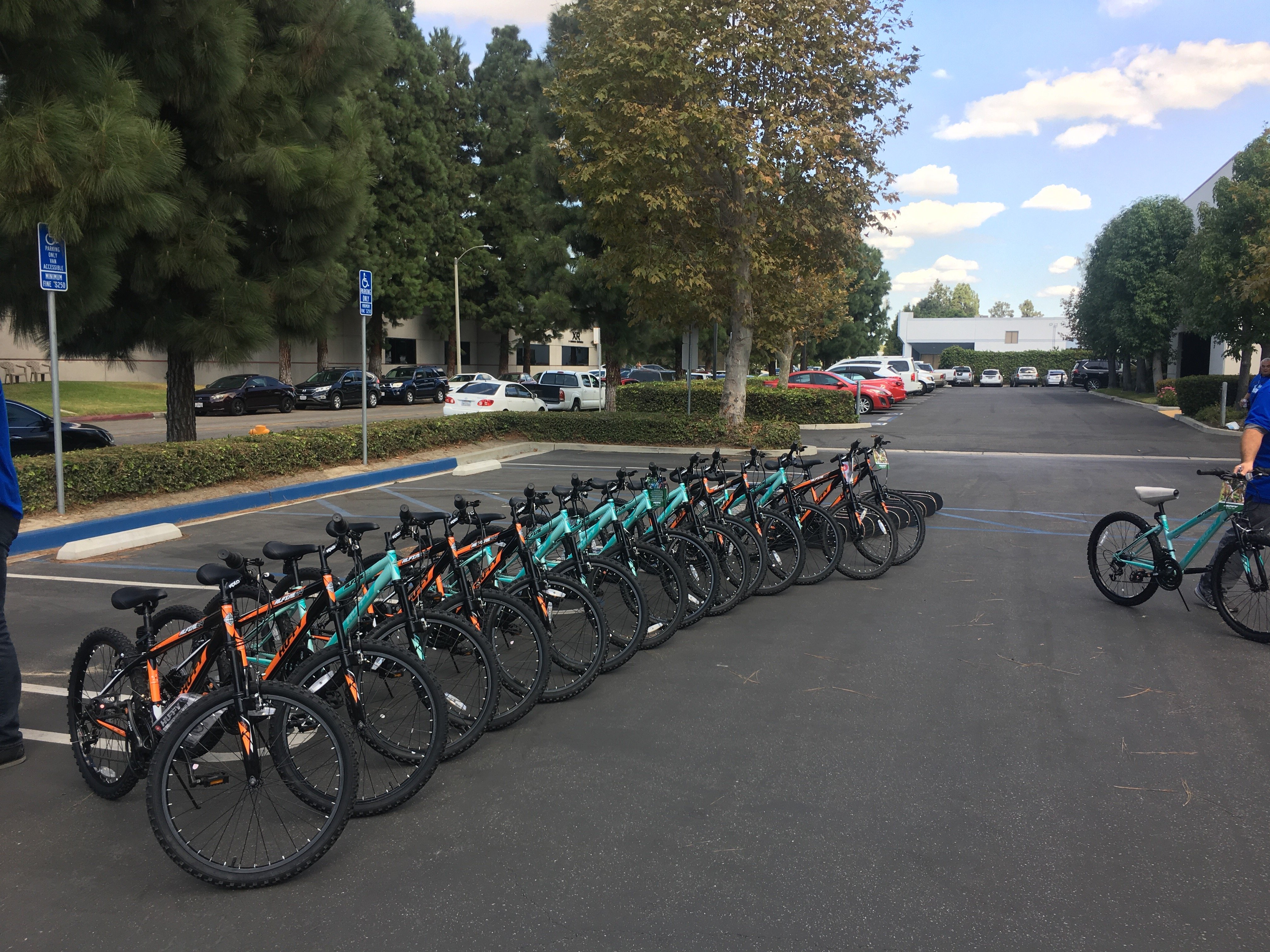 Backpack/School Supply Drives
All three Advance locations are participating in a backpack/school supplies drive.  So far several barrels and boxes have been filled!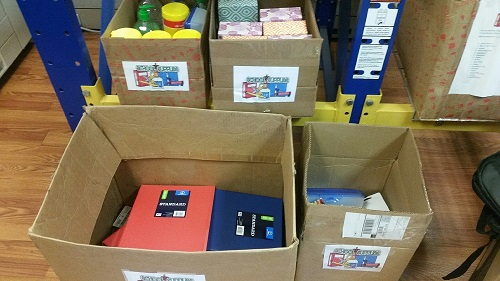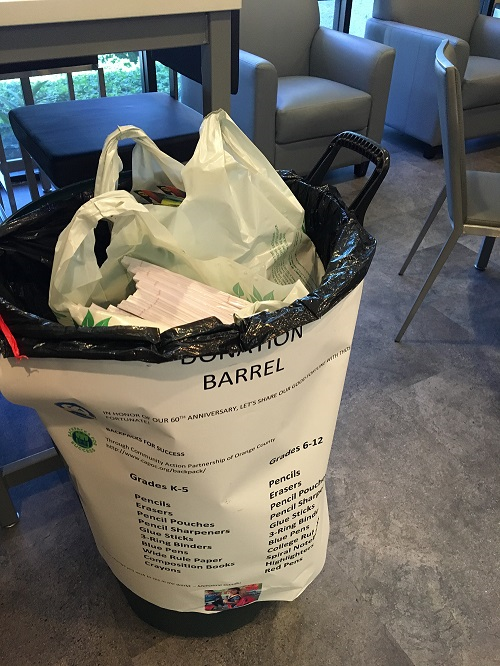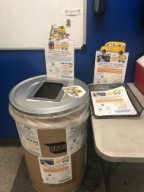 July 3rd BBQ In HB
The HB office got a head start on July 4th celebrations by having a BBQ on July 3rd.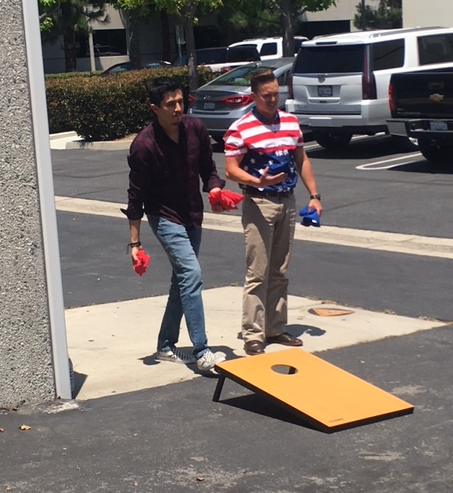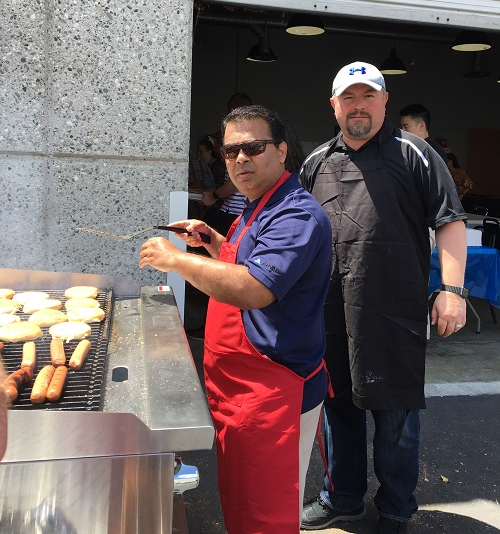 Cedartown Movie Night Featuring Peter Rabbit
Advance sponsored movie night for the community at the Old Rockmart High School football field which included games for kids, hot dogs, popcorn, chips, water, lemonade and door prizes while watching a screening of Peter Rabbit.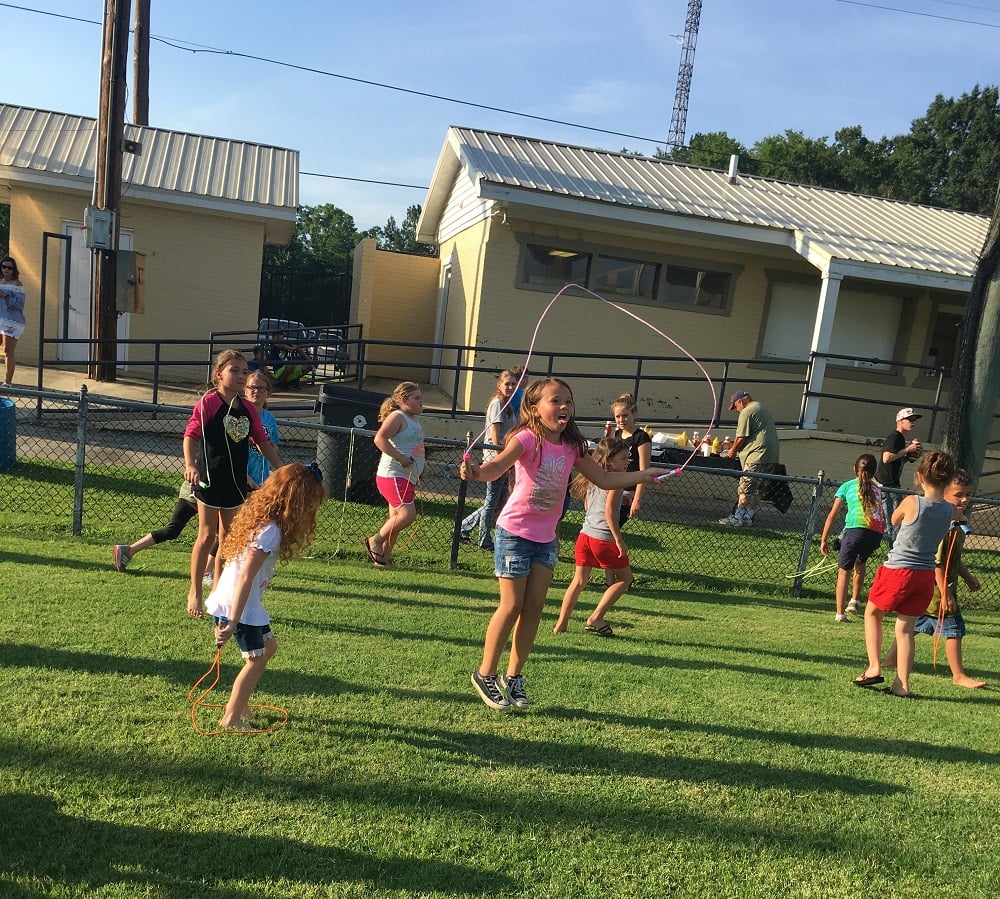 Cedartown Food Drive And Blood Drive May 2018
The Advance Team in Cedartown, GA collected 4 boxes of food for a local food pantry in the month of May.  The food is sorted out by family size and available for pick up by needy families in the area.
Cedartown also held yet another successful Blood Drive with 17 team members donating blood in May.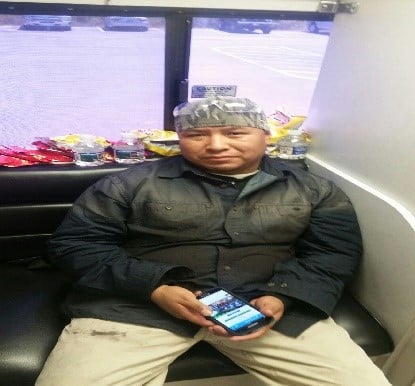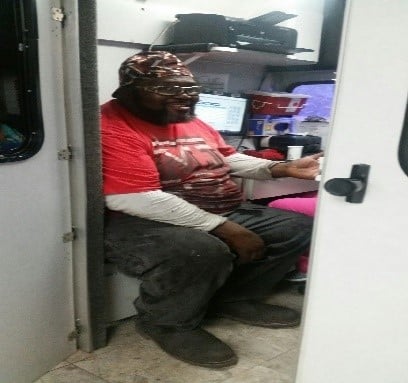 Cedartown Food Drive And Blood Drive March 2018
Our Cedartown Plant had a blood drive on March 8th and we had 20 team members donate blood.  A decision to donate your blood can save a life, or even several if your blood is separated into its components (red cells, platelets and plasma) which can be used individually for patients with specific conditions.
Advance collected toys and money donations for the local Boys & Girls Club in Cedartown, GA.  Boys & Girls Clubs work to save and change the lives of children and teens, especially those who need us most, by providing a safe, positive and engaging environment.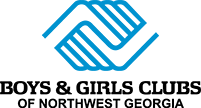 March 2018
The Advance Gives Back Team in CA headed out to the Ronald McDonald House in Long Beach and made burgers and hot dogs for lunch on March 29th.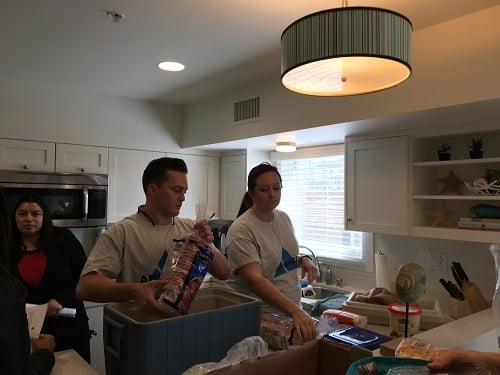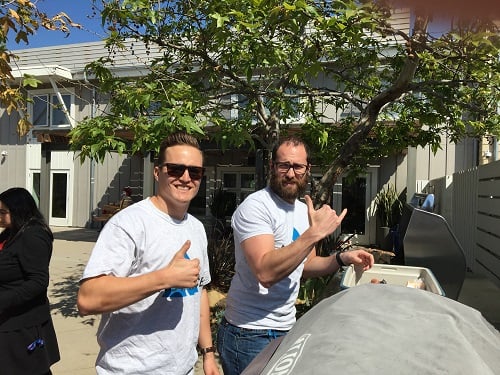 Cedartown Holiday Toy Drive
The Cedartown, Georgia team members reached out to the local CASA group and received gender, ages and a wish list for 7 local children. The team was able to get everything on the list and more.  Each child received a stocking filled with necessities such as toothbrushes, toothpaste, socks & soap and of course coloring books.  Each child received a bike or riding toy plus new shoes, PJ's and clothes.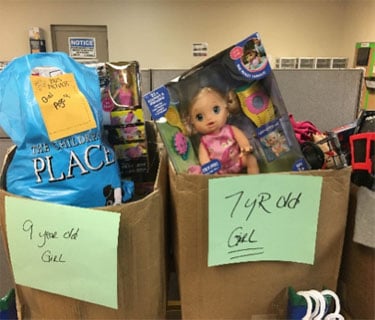 December 2017
Volunteers from the Huntington Beach office once again went to the Ronald McDonald House in Long Beach and made breakfast for the residents on December 5th.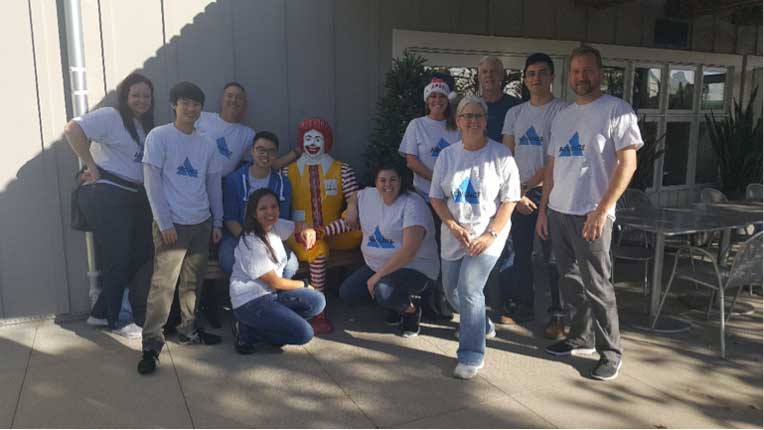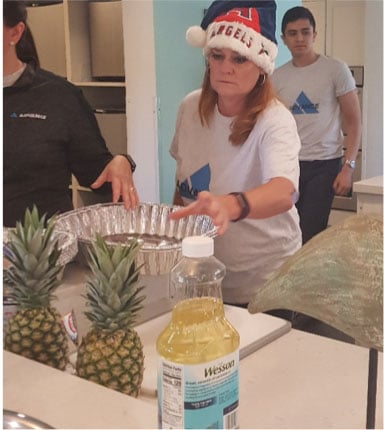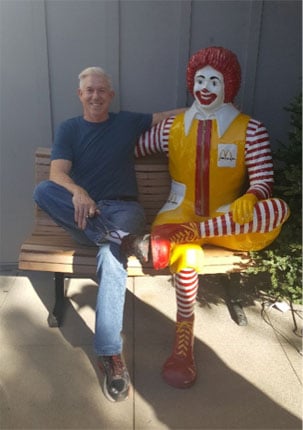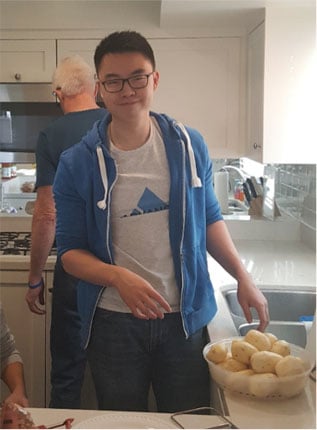 September 2017
Members of the Advance Team volunteered preparing and baking a variety of snack items including fruit cups, cupcakes, and cookies at the Ronald McDonald House in Long Beach, CA.
Since 1974, Ronald McDonald House Charities has helped address the everyday needs of families helping a sick child fight their illness.  A Ronald McDonald House provides a place for families to call home so they can stay close by their hospitalized child at little to no cost.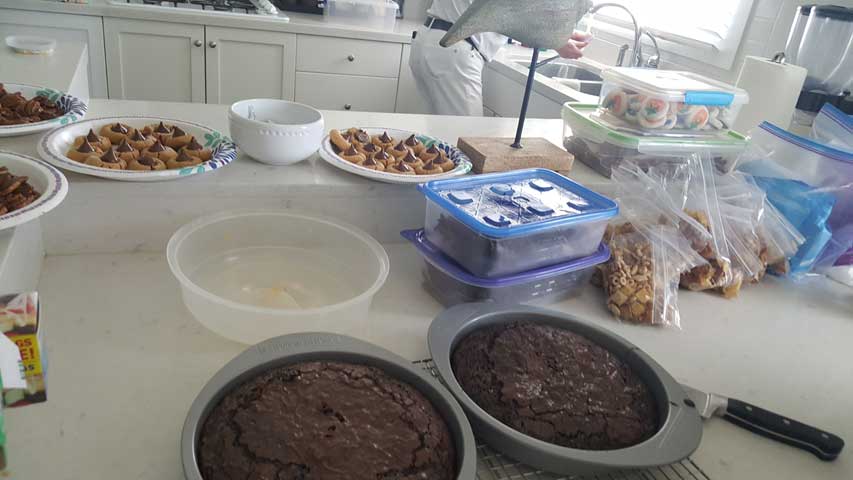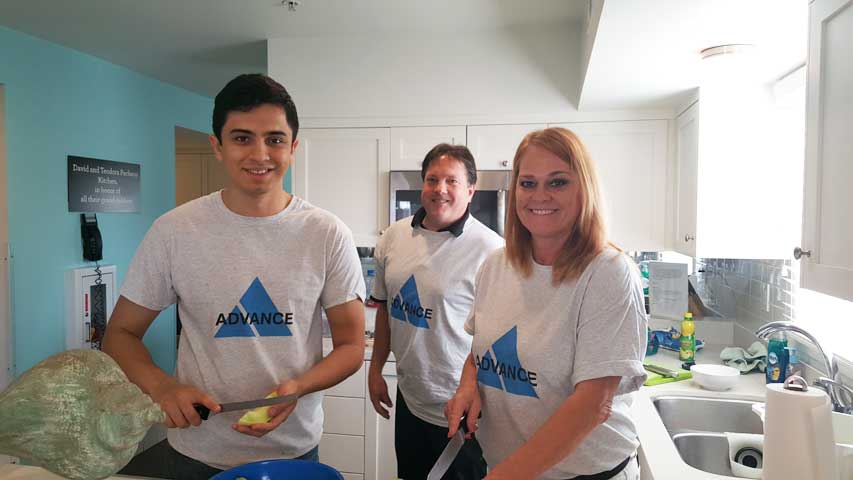 July 2016 SECOND HARVEST
Some members of the Advance Gives Back Team volunteered at Second Harvest Food Bank sorting and repackaging food donations.
Second Harvest reaches out to the community for donations, grants, fundraising, food drives, food rescue, harvesting and volunteers to help provide food, education and advocacy for the hungry.  They work with partners in the community to create innovative, sustainable ways to end hunger in Orange County, California.