The material handling market is hot!
We have seen near record bookings and our backlogs have strengthened significantly!  Unfortunately this has caused lead times to stretch out more than is desirable.  While lead times have stretched, our team is still meeting delivery commitments and working very hard to add capacity to bring delivery time frames back closer to our normal levels.
It seems every discussion that I have these days revolves around the disruptions to the supply chain and increases in steel prices.  We are very fortunate that because of our strategic focus on strong vendor relationships and domestic sourcing we have seen very small impacts on product delivery.  Our strong supply chain makes us very confident that we will see no major interruptions to our ability to meet our delivery commitments for the coming year.  Because our product line is produced from domestic sourced structural steel we have seen a much smaller steel related price impact than in other steel drive markets.  In many cases we are seeing the pricing gap between structural rack and roll form rack close significantly.
As the impact of the pandemic wanes and we return to a more "normal" business environment, I am excited for Advance's future and looking forward to a very successful year.  We very much appreciate the trust and support that each of you provides for the Advance team and look forward to continue to strengthen and grow our long term relationship.
Thank you for your continued support,
John
John VR Krummell
President, CEO Advance Storage Products
[email protected]
Recent Projects
The Advance team recently completed a job for this food manufacturer in FL.  The warehouse consists of 4,130 pallet positions of double deep reach racking and 3,675 pallet positions of selective racking.
Below is another recent project for a grocery customer in the South consisting of 10,365 pallet positions of selective pallet racking and 2 deep pushback pallet racking.  We tore down this entire area and installed ASP racking to update the system.  The customer was a dream to work with and even stayed ahead of us by clearing the material.
Automation Corner
Rover's bi-directional flexibility adds increased throughput to any storage, staging and handling operation.
Rover is ideal for storage applications in ambient, cold storage and freezer storage environments with unlimited flexibility.  Rover's can provide FIFO deep storage at any depth while delivering high utilization rates at the same time.
High utilization rate than a selective rack environment
Maximize both vertical and horizontal warehouse footprint
Same vehicles and same software no matter the depth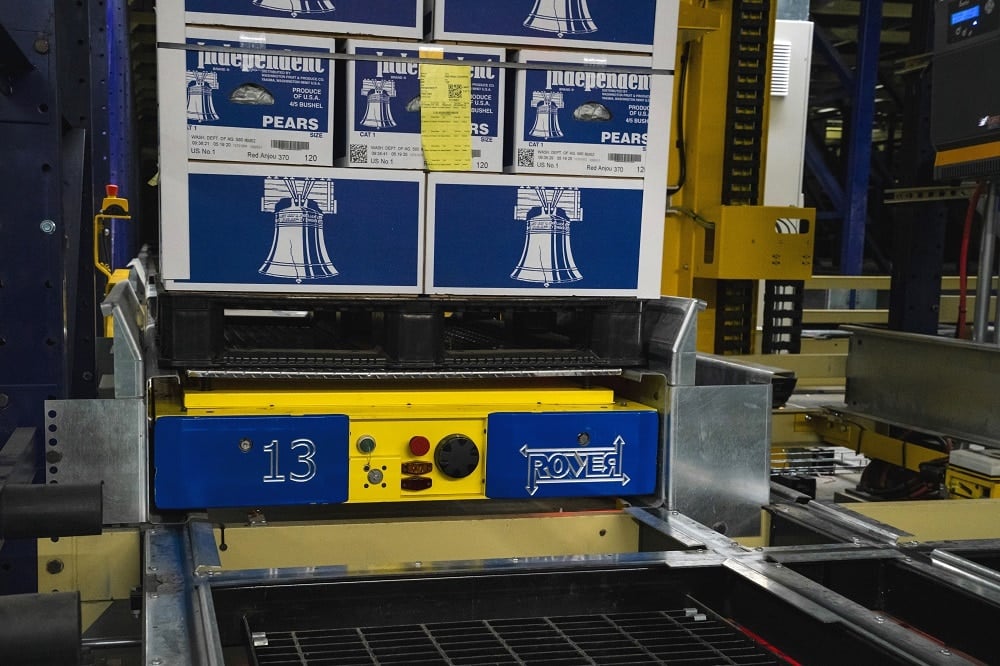 Pallet Storage | Pallet Transport | Dynamic Picking | Pre-Order Staging | Pallet Delivery | Added Functions
Advance Blog
Latest news and industry insights for the material handling and racking industry.