I think like most people, I breathed a sigh of relief when the new year started and we could put 2020 behind us.  I am very proud of the Advance team and how well they have handled the challenges of the last year in finding ways to continue to operate safely while still meeting our customer commitments.  Although it has been a difficult year, Advance has emerged as a stronger organization and is well prepared for the future.
Our Rover Automation team has commissioned several exciting new projects in the last year and is looking forward starting up several more in 2021.  In addition, we are very pleased to announce that our Rover system will be featured in the April issue of Modern Material Handling so keep a look out!
Both plants have continued to operate extremely well during the pandemic.  Hats off to the manufacturing team for keeping their team's safe, while still meeting our customer's needs!  We are continuing to reinvest in the company and have implemented a new state of the art electrostatic painting system with fully automated color change capabilities in our Utah plant.  We are seeing excellent improvements in finish quality and plant throughput as a result.  The Cedartown, GA plant continued on our lean automation path by implementing a new robotic welding cell and driving the path of continuous improvement.
We are very excited to be participating in the Promat DX virtual trade show coming up in April.  MHI is working very hard to create a new paradigm to allow us to connect and learn in our new "socially distant" world.  We are looking forward to connecting with you!  Also, don't miss my talk for RMI titled  "Planning Your Rack System – Traditional and E-Commerce".
As we move into 2021 we are very optimistic and looking forward to a strong rebound and recovery.  We will be taking many lessons learned in the last year to continue to improve Advance to be the best that we can be.  If you are in need of a pallet racking quote or have any questions please reach out to the Advance team.
Cheers,
John
John VR Krummell
President, CEO Advance Storage Products
[email protected]
Recent Projects
The Advance team recently wrapped up an addition of 18,435 sq ft of selective pallet racking for this grocery distributor.  21,438 pallet positions of double deep racking and 114 overhead docking pallet positions.
This is for a dry, cooler and freezer grocery application.
Below is another recent project for a grocery customer in the South consisting of 4,500 pallet positions of selective pallet racking.
Automation Corner
Advance Storage Automation recently completed a 5 story fully automated Rover solution for a manufacturing application in the Southwest. This system utilizes 5 Rover vehicles to access 735 pallet positions in a dynamic pick module.
The system is capable of picking over 2,000 SKU's from 44 pick locations and adds efficiency to in store picking of e-commerce orders. Rover vehicles move pallets in and out and are also able to store back stock in the system to support this dynamic picking operation.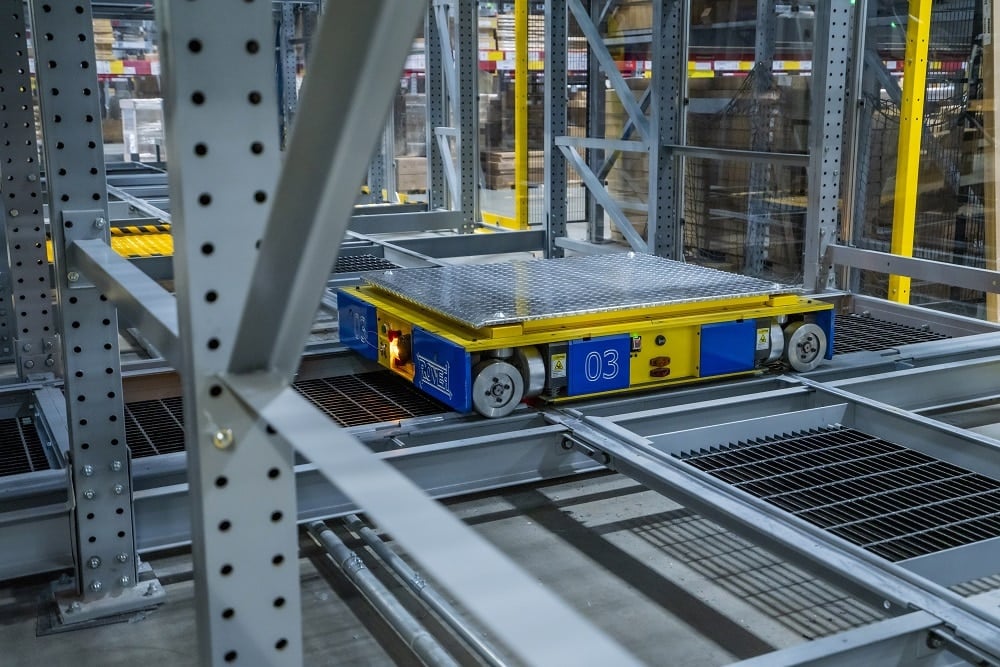 Advance Storage Products and Rover at PromatDX April 12-16, 2021.
Storage and handling systems for warehouse and distribution applications at PromatDX.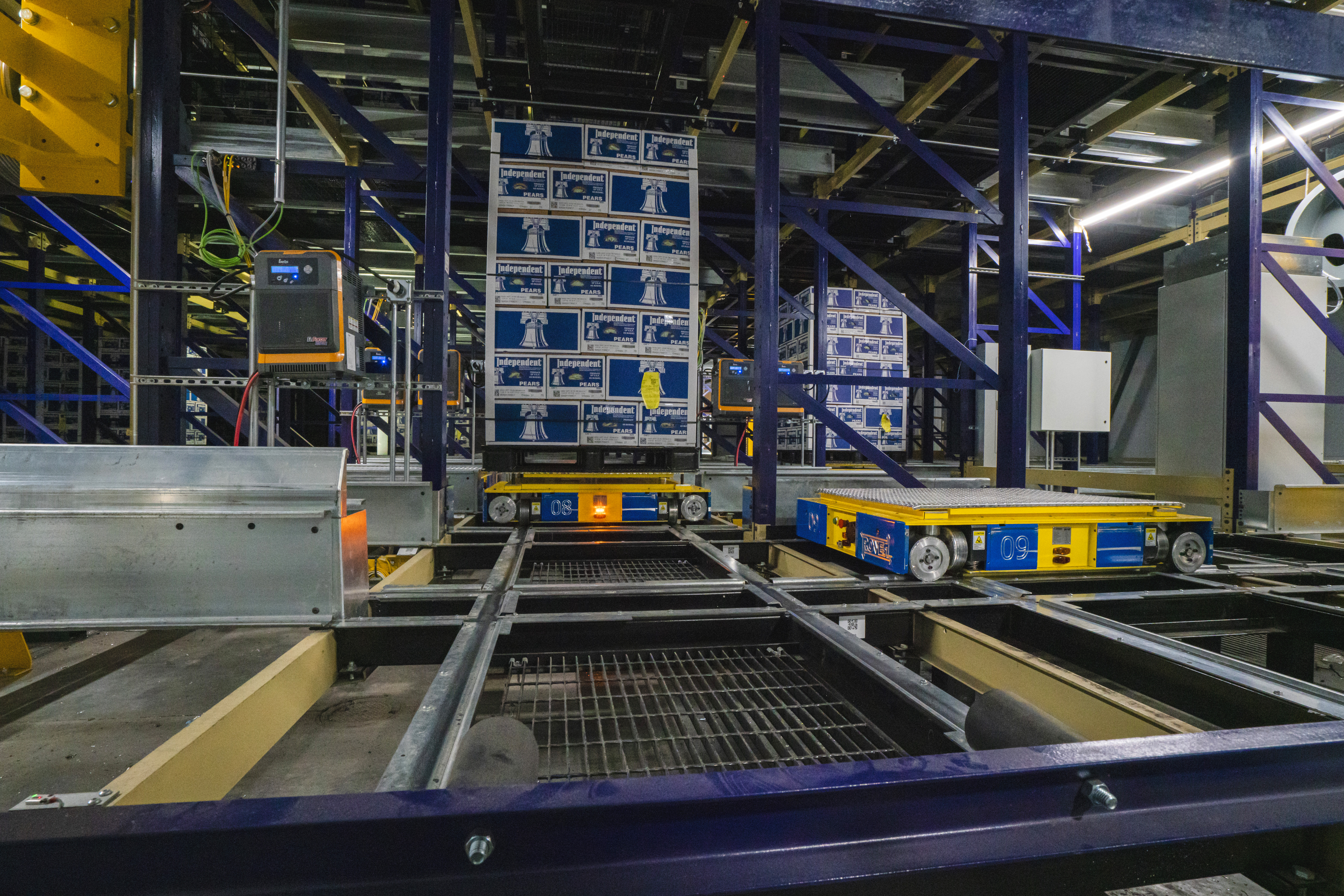 Contact Kevin Darby for more information on Rover automation (917) 680 – 1443 or

[email protected]
Advance Blog
Latest news and industry insights for the material handling and racking industry.