Atlanta Bonded Warehouse Utilizes Advance Double Deep
Problem:  Atlanta Bonded Warehouse Corporation (ABW) recently chose Advance Storage Products to complete another structural racking project in Kennesaw, GA.  ABW's objective when choosing a structural racking provider included finding the right balance for their kind of inventory and storage efficiency while maintaining support for high velocity and high turnover.  Working with the highest quality product at the best price on the market was also of high importance for Atlanta Bonded Warehouse.
Solution: The double deep selective configuration for ABW's distribution has been a staple in their operations for a number of years and Advance came through once again.  This warehouse racking solution utilizes an extensive double deep pallet storage configuration complete with over 31,000 pallet positions.  Key components of the double deep configuration include the ability to maximize how many effective pallet positions are available for use in the warehouse and to provide the distribution flexibility to operate in a FEFO (First Expired, First Out), LIFO or other pallet configuration.  This solution provides more pallet positions per square foot and a reliable design in terms of maintenance and repair with long lasting structural integrity.  ABW is able to optimize their storage and retrieval throughput while maintaining a large, diverse SKU count.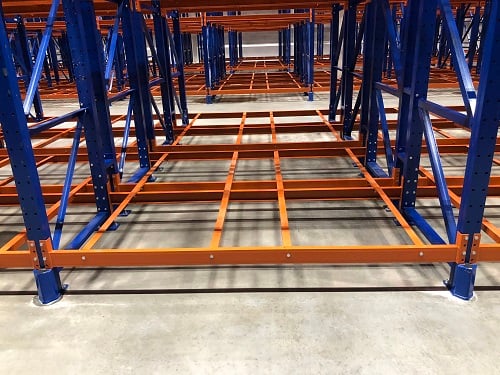 The total storage solution includes 31,072 pallet positions at eight pallets high and with a top beam level of 433″.  This configuration integrated seamlessly with ABW's complex operations and has a utilization close to 90% at any given time, which increases inventory efficiency when compared to selective racking solutions.  Advance continues to deliver industry-leading value at a better price than the competition and adheres to a hands-on approach with each ABW project to ensure maximum efficiency and solution compatibility.  ABW is able to customize their racking solution according to their specific needs to deliver the right inventory management and throughput to maintain high output while mitigating potential hurdles.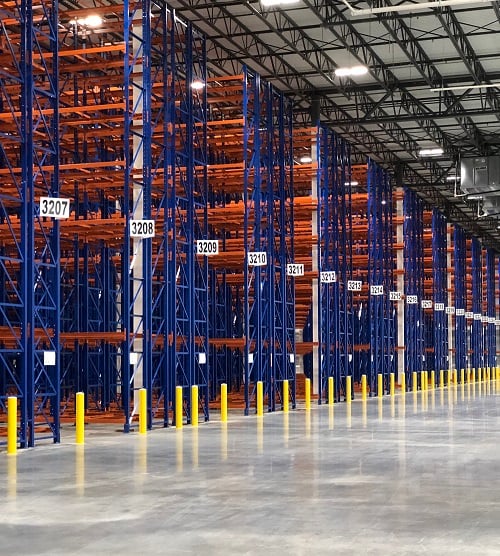 About Atlanta Bonded Warehouse:
Atlanta Bonded Warehouse has provided public and contract food-grade, temperature-controlled distribution services for over 60 years.  ABW is the leading provider of temperature-controlled warehousing & LTL/TL transportation in teh Southeast and also one of the largest logistics companies for confectionary distribution.