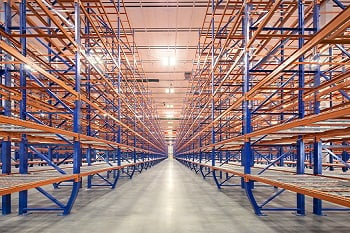 Selective pallet rack is a commonly used racking system, but not all racking systems are equal.  ASP's (Advance Storage Products) bolted structural pallet rack exceeds the RMI (Rack Manufactures Institute) racking standards of quality, long life and durability, as well as, the IBC (International Building Code) standards for structural design.
Selective rack accommodates flexibility in slotting design, which is ideal for high turnover, high SKU stock count and quick product accessibility.  Selective pallet rack is a cost-effective design allowing for the maximum number of SKU pick facings available in standard rack.
Benefits of selective pallet racking include low cost and high selectivity of products.  A challenge with selective rack systems is that selective rack offers the least utilization of cubic storage space available.  The space allocated for lift truck aisles adds up to a large percentage of storage area not used to store material.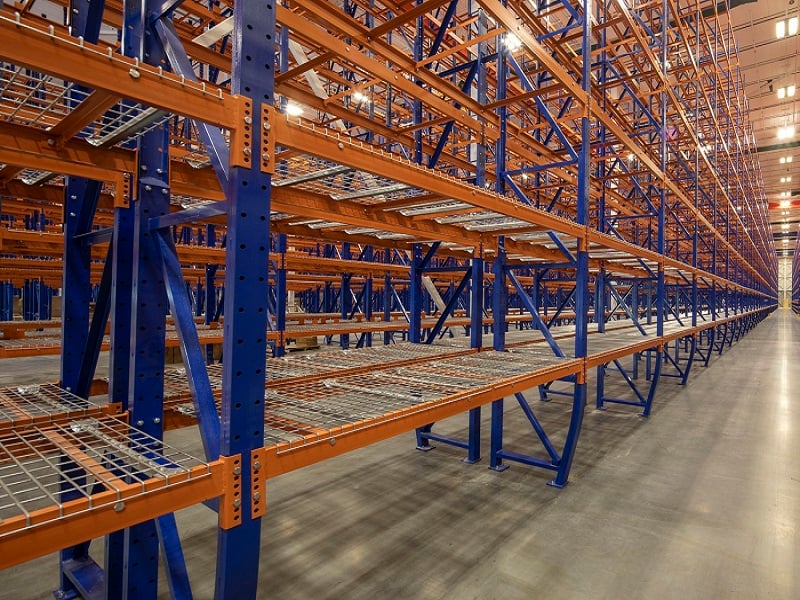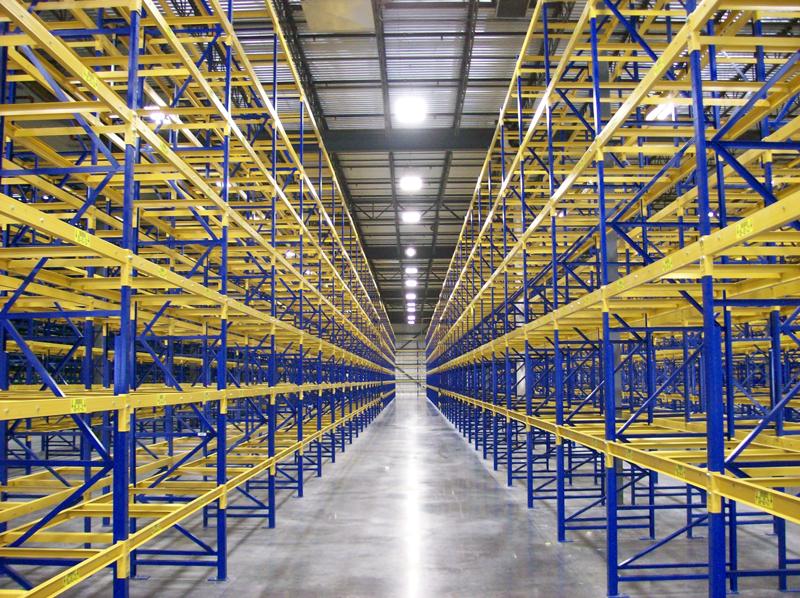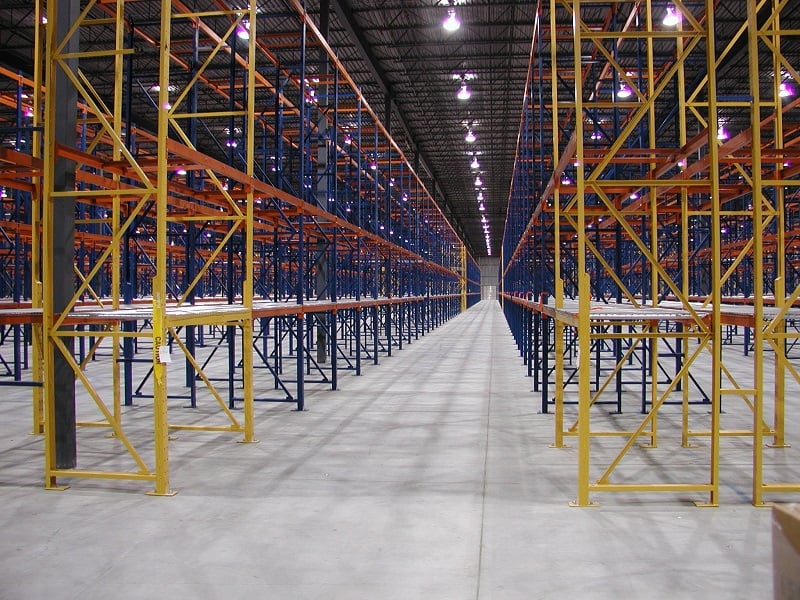 Single selective rack uses first-in first-out (FIFO) inventory management and provides immediate access to store and retrieve pallets.  Double deep selective rack uses first-in last-out (FILO) inventory management.  While access to product can be delayed due to position, the density of a double deep system is twice that of a single selective rack.
Selective rack consists of vertical upright frames and horizontal load beams.  Configuration (length, width and load bearing capacity) of the system is custom engineered and determined by many factors such as weight, size of the load, customer requirements and the physical layout of the warehouse.  ASP beams are bolted to the uprights (1" or 2" vertical adjustability), creating a structurally sound, flexible, and heavy weight-bearing system backed by over 50 years of experience.
Selective Advantages:
Low cost per pallet position
Full selectivity and direct access to each pallet
Ease of adjustability
Easily configured to any load size
Selective Applications:
Food Manufacturing & Distribution
High Seismic Areas
Selective Limitations:
Low density
Poor use of cubic space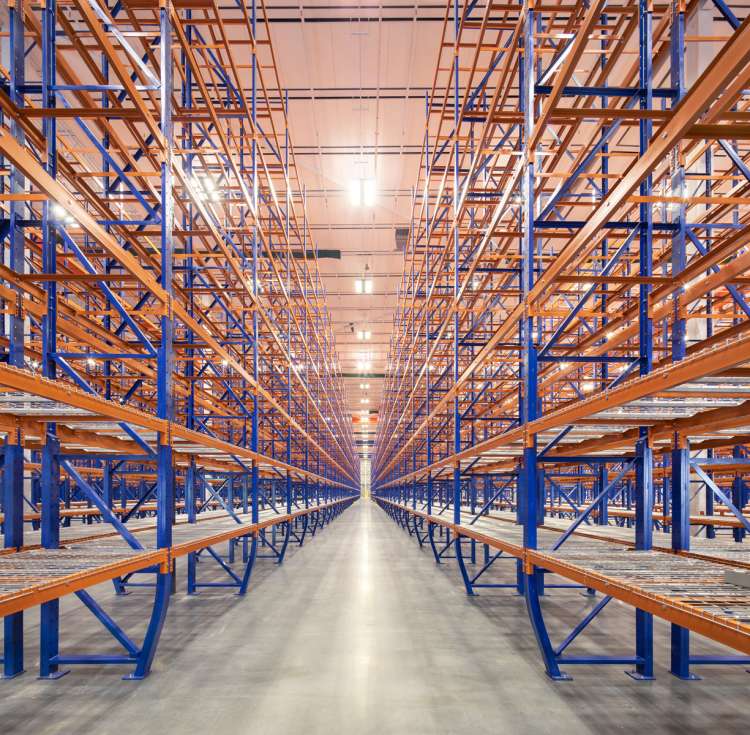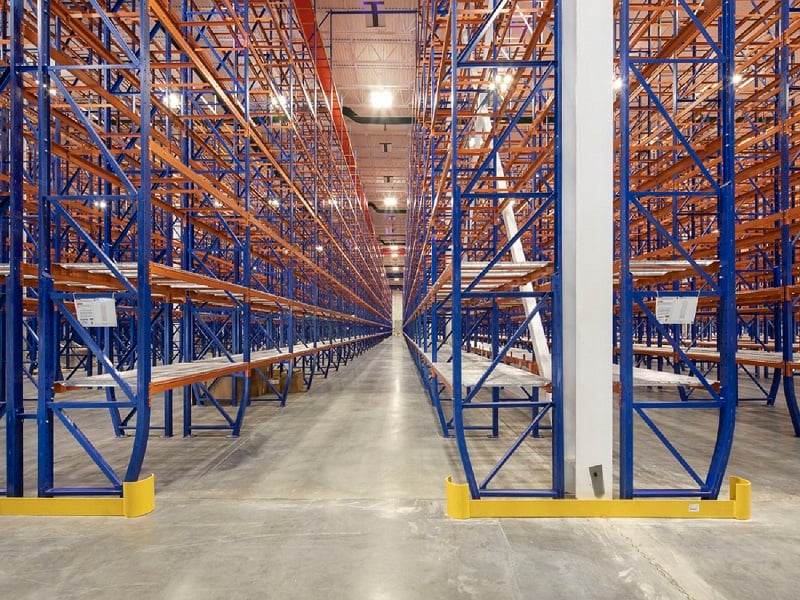 Components For Selective Rack Systems Include:
Pallet Supports:  Bolt to front and rear load beams to prevent accidental fall through
Offset Load Stops:  Prevent pallets from being pushed off the rear of the beam level
End of Row Guards:  Floor mounted or rack supported
Wire Mesh Deck Panels
Rigid Row Spacers
Industrial Safety Netting
Structural Pallet Rack Types