The last two months have presented unprecedented challenges to our industry and the economy.  We sincerely hope that you and all those around you are safe and healthy.
As an essential business, Advance has continued operations uninterrupted throughout the crisis.  Our office team is now operating virtually and both plants continue to run under enhanced safety guidelines.  Both of our plant teams have shown great strength and flexibility during these challenging times to continue delivering for our customers.
Our team very much also appreciates all of the support that we have received from our customer base, it is truly amazing to see people come together in time of need.
We are open for business and ready to help in any way that we can.  If you have warehouse storage questions or need a quote for your next project, please let us know.
Thank you!
John
John VR Krummell
President, CEO Advance Storage Products
[email protected]
Recent Projects
Despite these trying times, the Advance team continues to move forward safely with installations across the US.  This storage and handling system consists of two cooler/freezer areas of double deep reach and single selective pallet racking.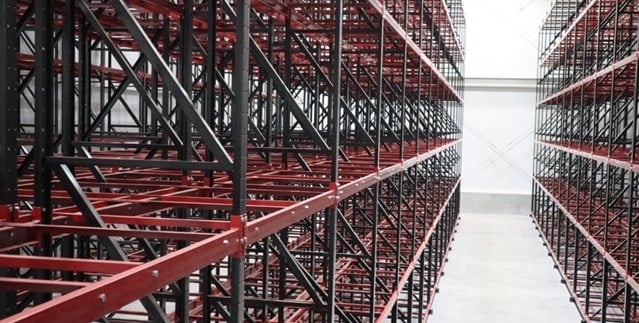 15 rows of pallet racking making up 11,106 total pallet positions of frozen/cold storage for poultry, beef and pork products that goes to local restaurant chains.
Below is another project installation in the south for a frozen food distributor.  38 rows (936 bays) of double deep reach and 2 rows (169 bays) of single selective structural racking.
28,834 total pallet positions!
Automation Corner
Learn more about Advance Storage Automation and how our growing team of pallet handling automation experts can help with your next automation project upgrade.
ROVER AS/RS

featured in Good Fruit Grower
State of the art pear technology stars in Mount Adams Fruit upgrade after fire rebuild; other packers are following suit.
January 28, 2020  Handwashing stations with turnstiles.  Rollers that line up pears for infrared sorting.  Automated refrigerated storage retrieval.
Story Feature: Inside the Story of How H-E-B Planned for the Pandemic
The grocer started communicating with Chinese counterparts in January and was running tabletop simulations a few weeks later.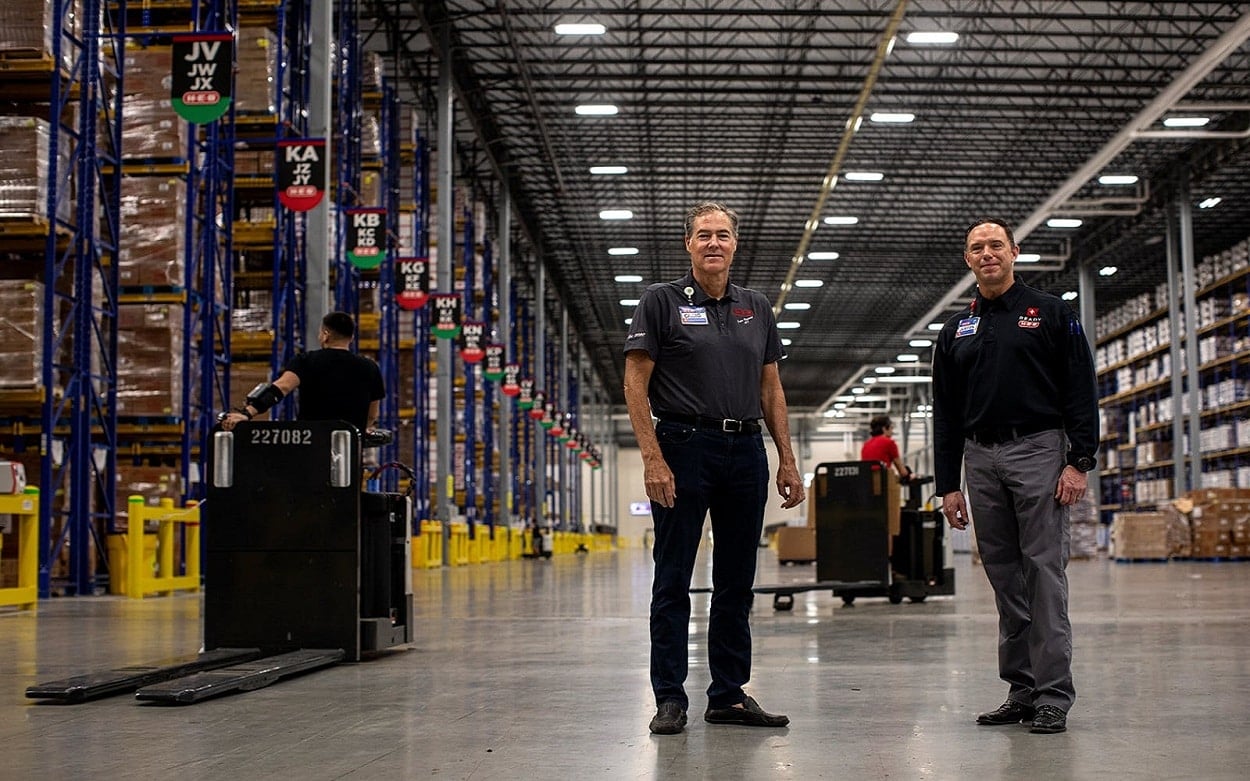 Advance Blog
Latest news and industry insights for the material handling and racking industry.