Increase existing storage space up to 25% with 2 Deep Lo Pro Pushback systems.
These warehouse storage racks provide the flexibility to store multiple SKU's and the ability to eliminate aisles needed in a selective rack environment.  These systems are front loading and unloading, which reduces labor costs when compared to double-deep and drive-in models.
For pushback systems to be efficiently utilized, there must be roughly 4-5 times the number of SKU's of an item in the facility than the depth of the storage lane.
If using 2 deep pushback, there should be at least 8-10 of the same SKU within the facility.
Advance 2 Deep Pushback Advantages: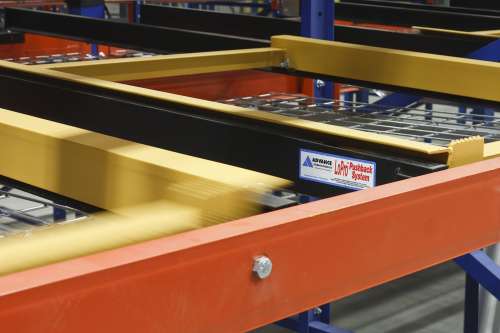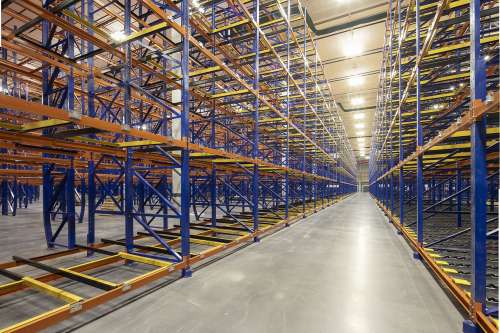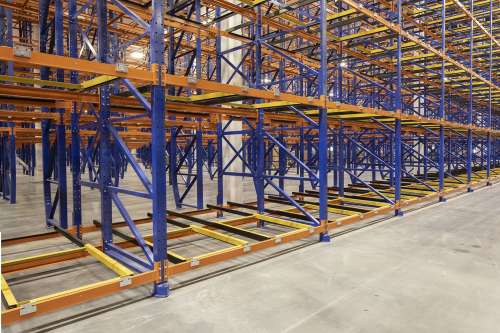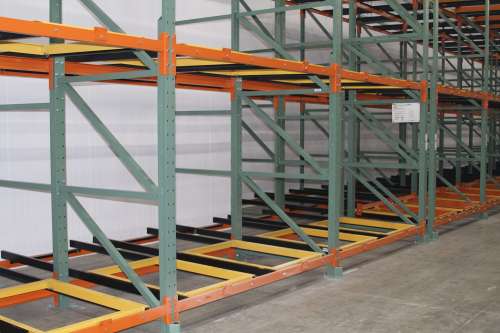 Features:
Linked Carts:  Eliminates the possibility of a load being stranded and suddenly rolling out of control
Serrated Pallet Grips:  Allows imperfect placement of pallets by "grabbing" the underside of the pallet ensuring that the load remains properly positioned on the cart
Captured Carts:  Prevents cart lift-out by fork truck operators
Low Profile:  The industry's lowest stack height measuring 6″ on the 6-deep system
Welded Rail Frame:  Rails are permanently aligned at the factory to prevent field misalignment and costly maintenance
*Some options are full support and level carts
More 2 Deep Lo Pro™ Pushback Information Below:
Technical Data
Pushback Brochure